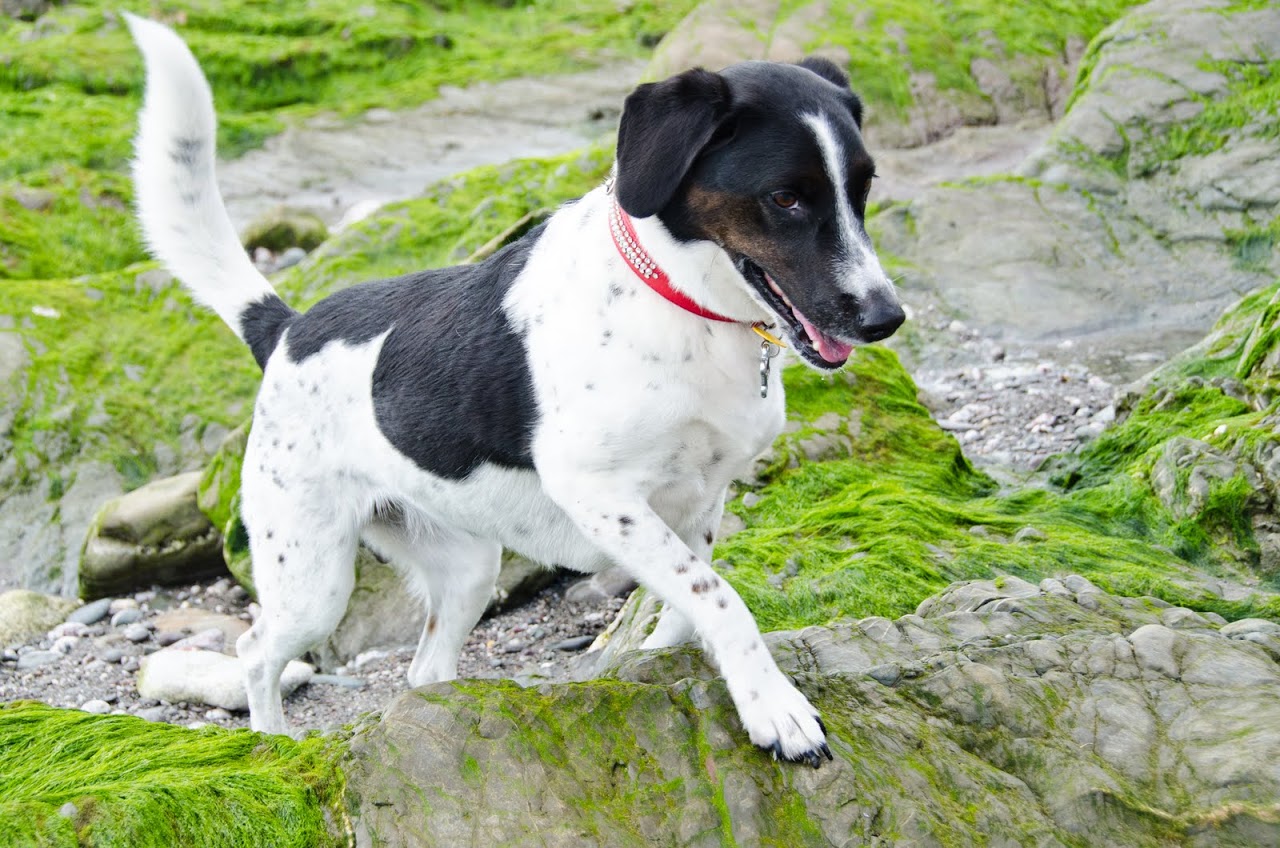 Abby at a Cornish beach
Cornwall is famed for its beaches, gardens, castles, and moors . . . and its pet-friendliness.  So, we spent almost every day visiting amazing Cornwall with Chewy and Abby.  Here is what we saw:
Dog-Friendly Beaches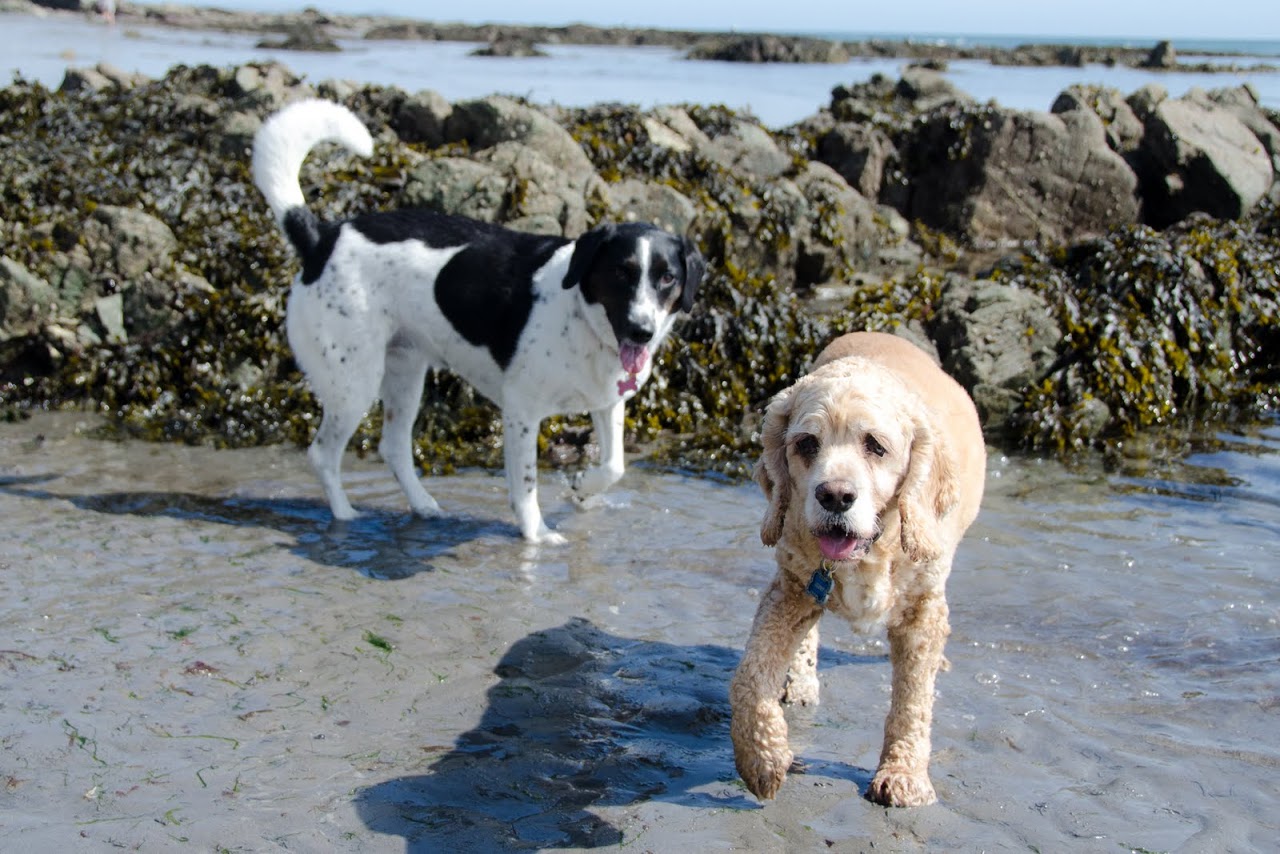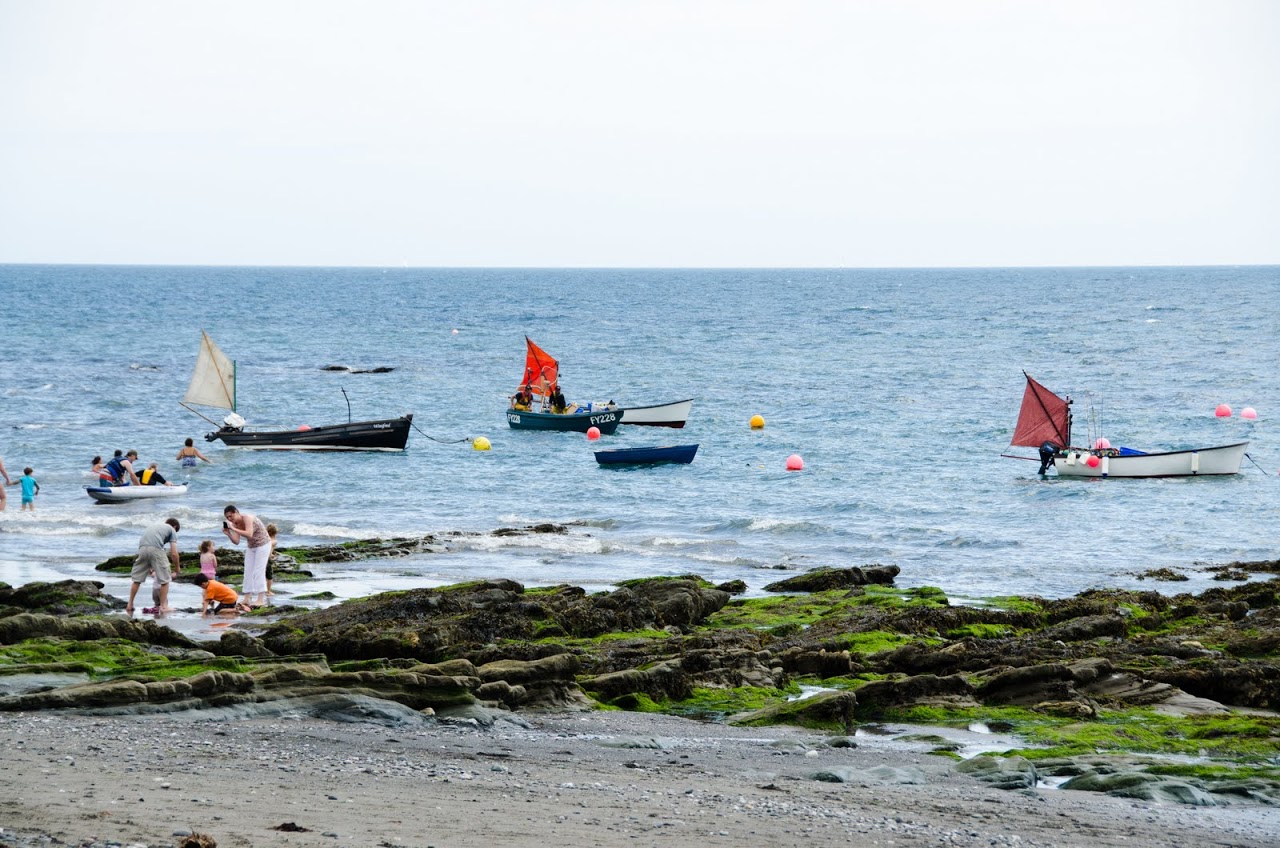 Even on a sunny day in August, I wasn't willing to get rid of my long-sleeve fleece at the Cornish beaches.  It was cold and windy (at least for me) but the Britishers were sunning and romping through the water.  Either way, the beaches are a great place to take a walk and Chewy and Abby enjoyed crawling over and across the moss covered rocks at the seashore.
To find out which beaches are pet-friendly, I highly recommend checking The Cornish Coast, a great website that includes all leash laws for beaches in Cornwall.
Bodmin Moor and Dartmoor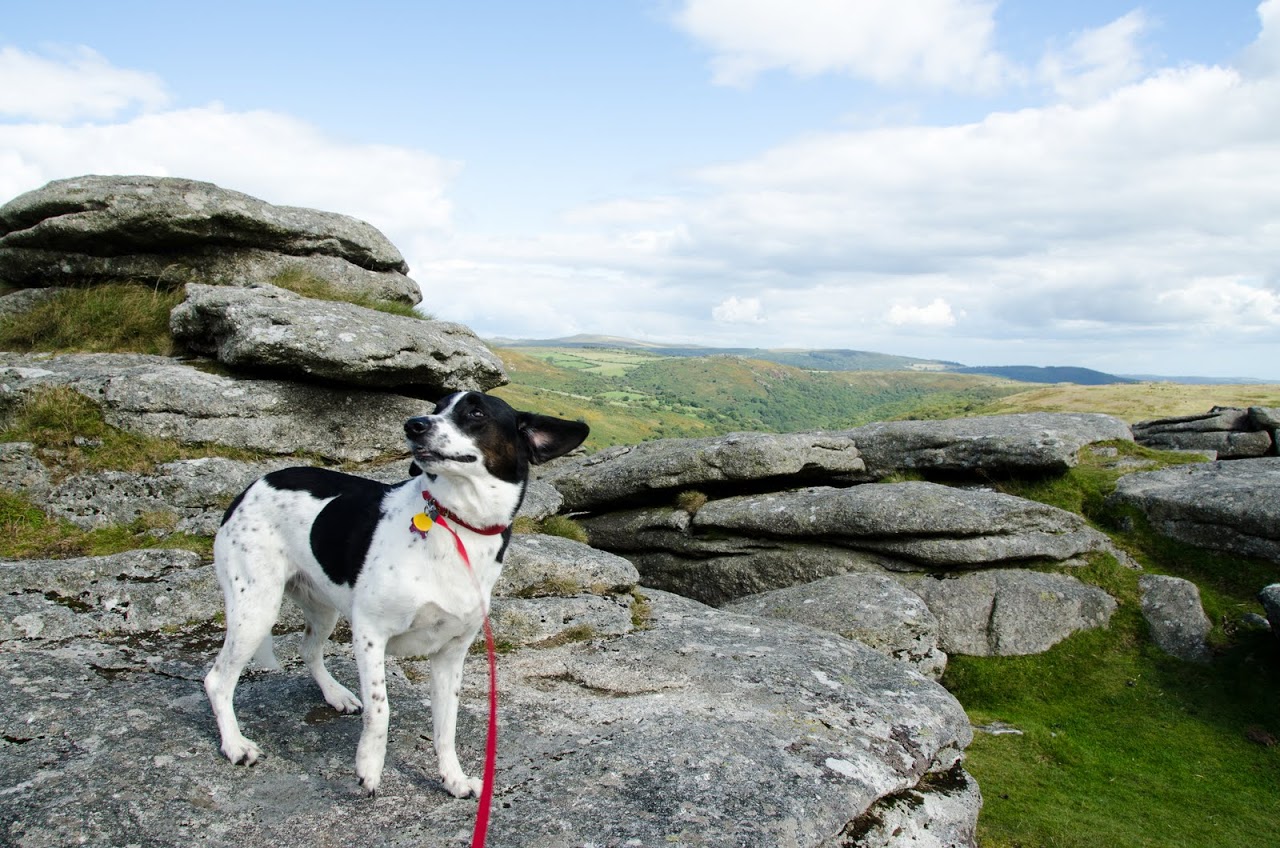 Dartmoor
Bodmin Moor and Dartmoor are wild untracked places, full of green moss-covered stones, strange neolithic stone huts and cities, wild ponies, and clinging crevices.  I can't imagine a better place for dogs to be dogs: romping, running, and swimming as they will.
Ruined Castles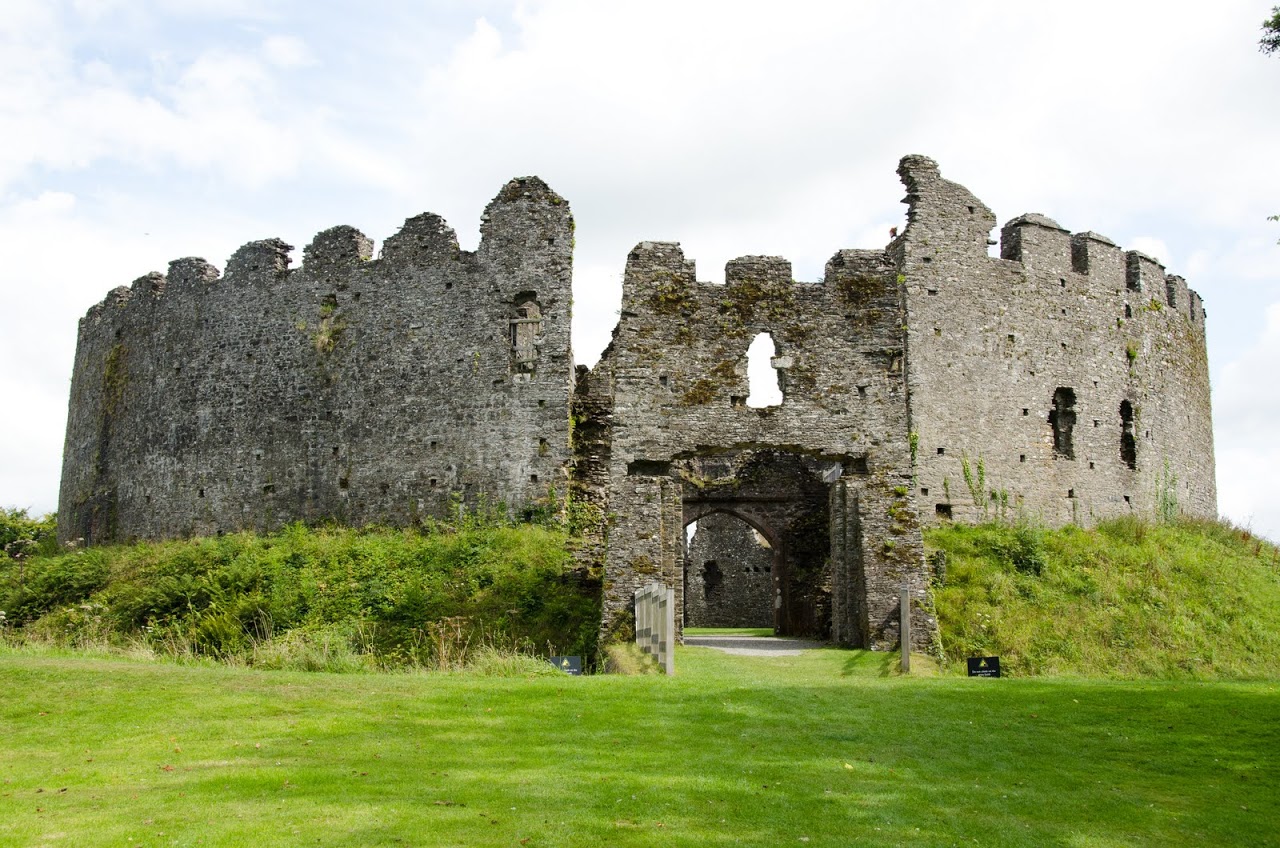 Restormel Castle
I've mentioned before how I love that dogs are allowed in so many places in England .  Well, unsurprisingly, dogs are allowed at many of the ruined castles in the country (and there are many of those.)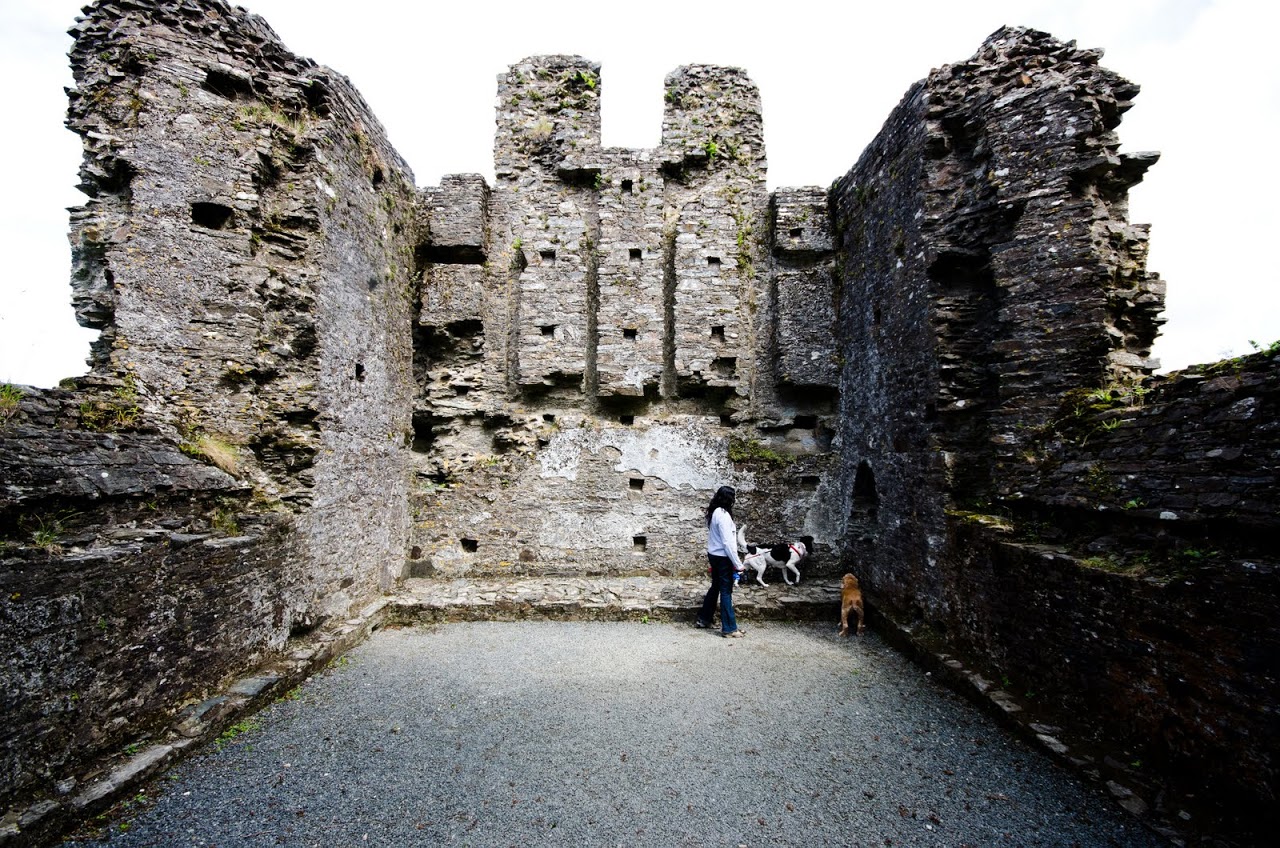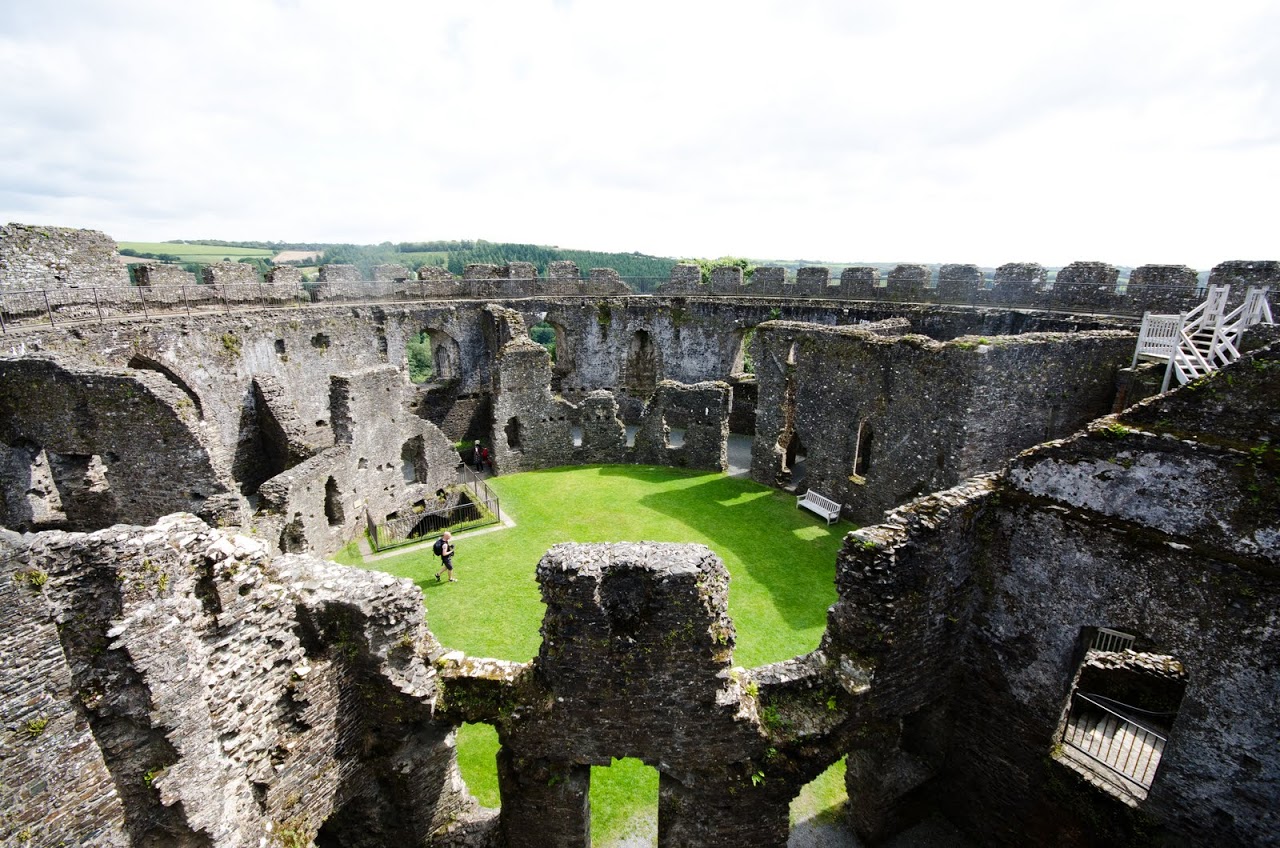 Restormel Castle
The best way to determine which castles and ruins allow dogs is to get one of the English Heritage books which list all of the English Heritage sites and whether or not the site allows dogs.  Most of the ruined castles allow dogs so, if all else fails, you could always call up their office beforehand to doublecheck.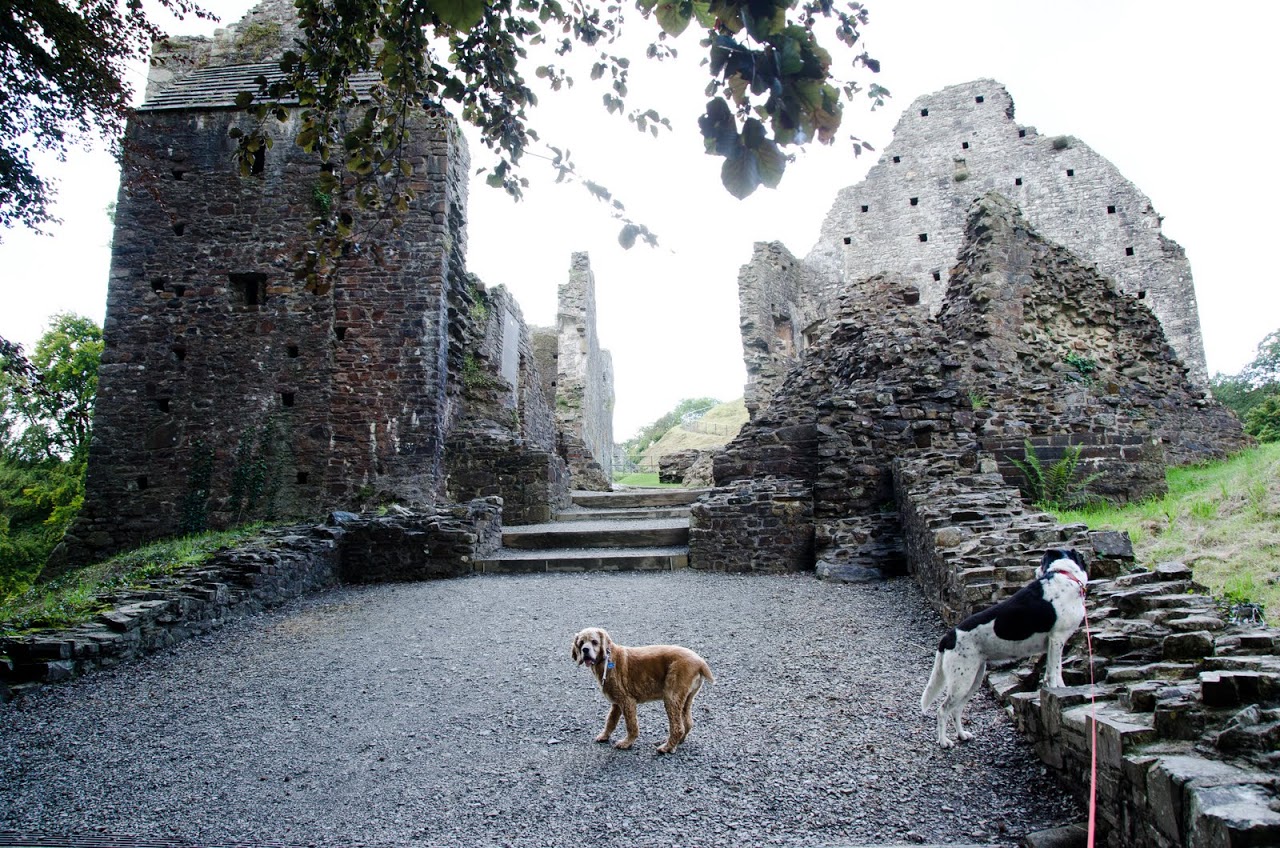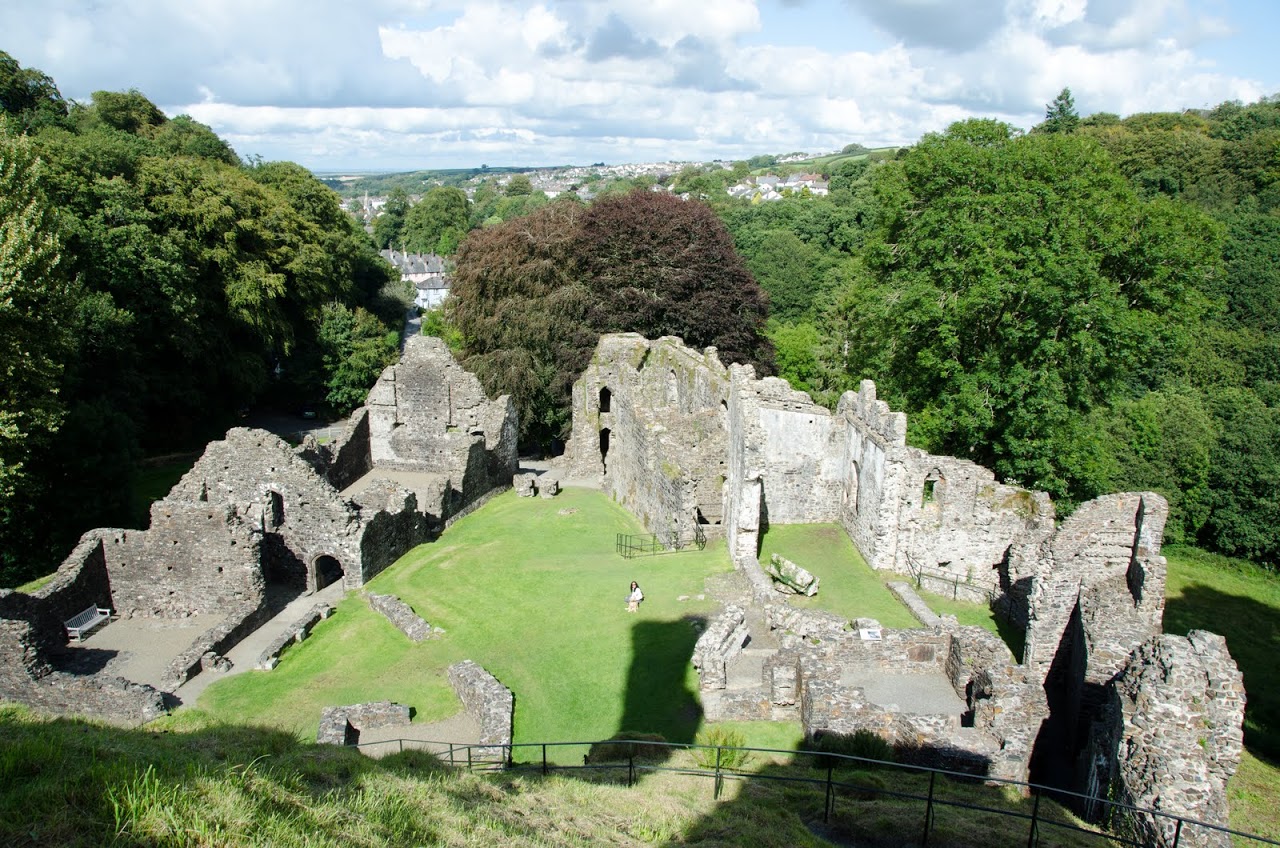 Okehampton Castle
Cotswolds Vacation Rental - The Rose Cottage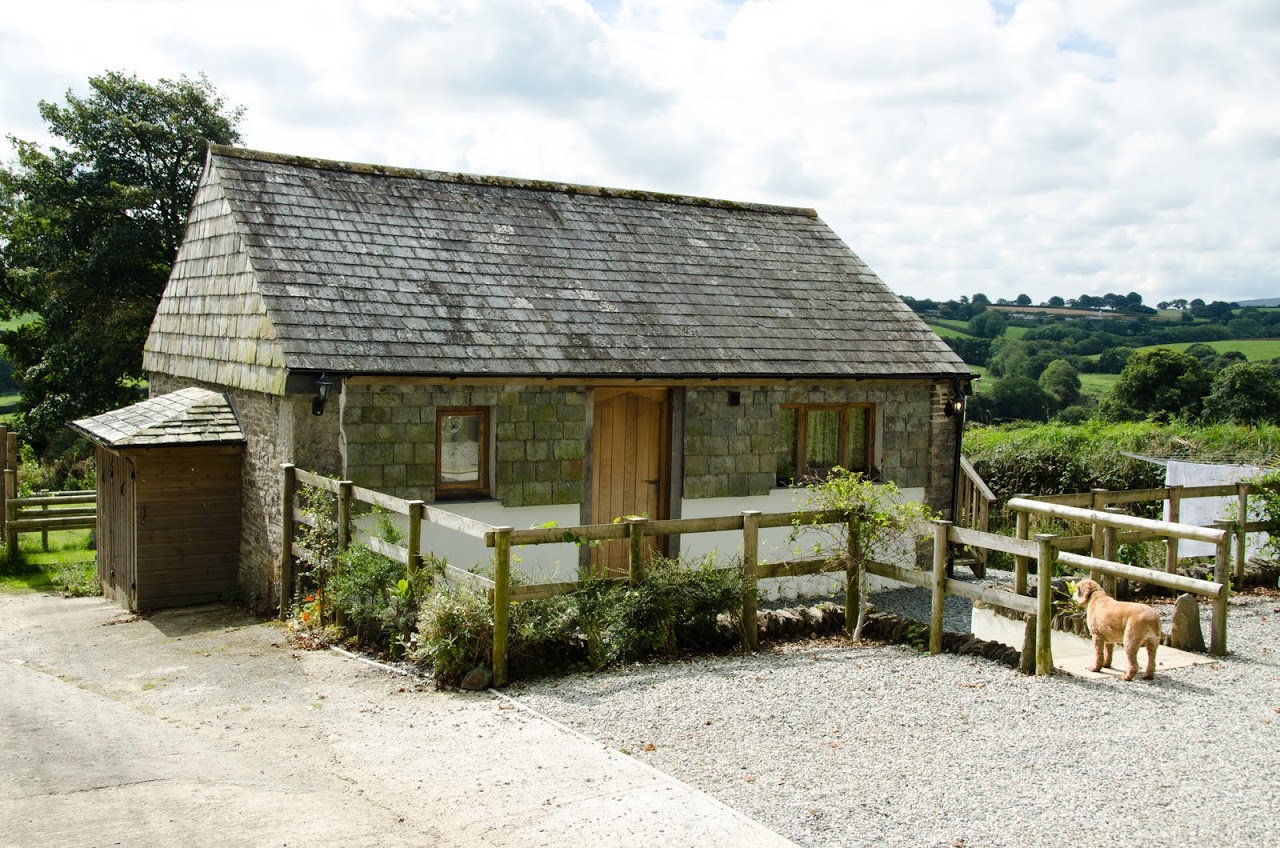 We stay at many, many, many vacation rentals.  Most places are very nice and we enjoy meeting the owners and getting to know them.  But, sometimes, we find vacation rentals that are just above and beyond amazing.  The Rose Cottage in Cornwall was one of those.  The house itself is a lovely remodel of a barn and, though small, the kitchen is fully furnished to a very high standard with ample space, utensils, and pots and pans to take advantage of the local produce in the area.  The bed was comfortable and we woke every morning to stunning views of the countryside.  The only negative is that there is no Internet access.
The walk right outside the door was one of the best walks we took in Cornwall.  We walked across a huge field with mile-long views of Dartmoor through a field with wildflowers and into a thickly wooded forest.
And, last but certainly not least, Carolynn warmly welcomed and hosted us.  We arrived to a lovely cream tea with homemade scones and she brought us the iridescent fresh raspberries and just-picked broad beans.  She left dog biscuits and blankets for the couch, provided us excellent information on what to see with and without the dogs, and did everything in her power to make our time in Cornwall relaxing and fun.  We highly recommend this vacation rental and are seriously considering returning to it (even though we hated not having Internet access) next summer.