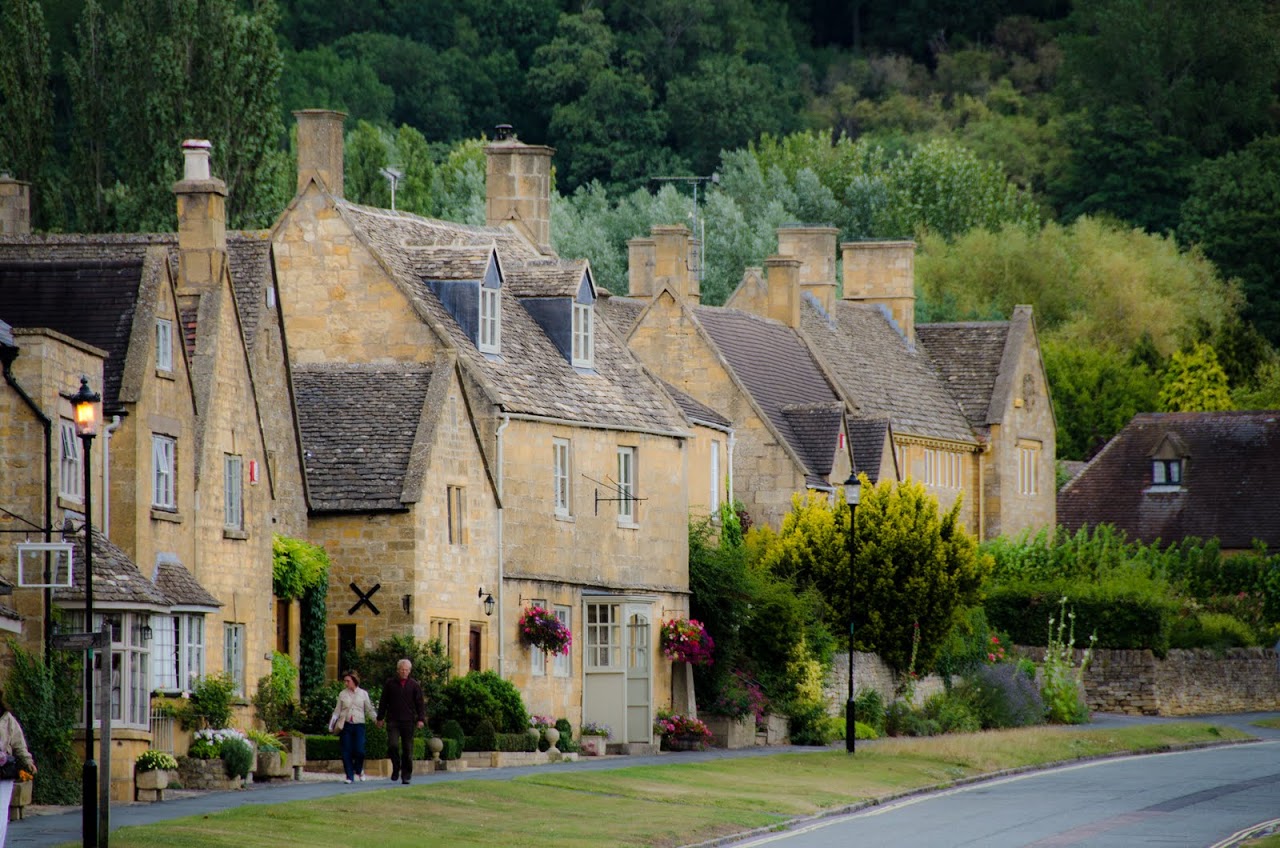 Cotswolds village
After our seven days on the Queen Mary 2 and few days at a hotel in the New Forest , we were thrilled to pull into the beautiful Cotswolds .  The Cotswolds are essentially a string of tiny villages set amidst lakes, fields, and forests about two hours north of London.  The dogs LOVED spending time there and so did we.  In this post, I'll describe our accommodations and a few favorite walks and attractions in the Cotswolds.
Vacation Rental: Little Stalls in Kemble near Cirencester, England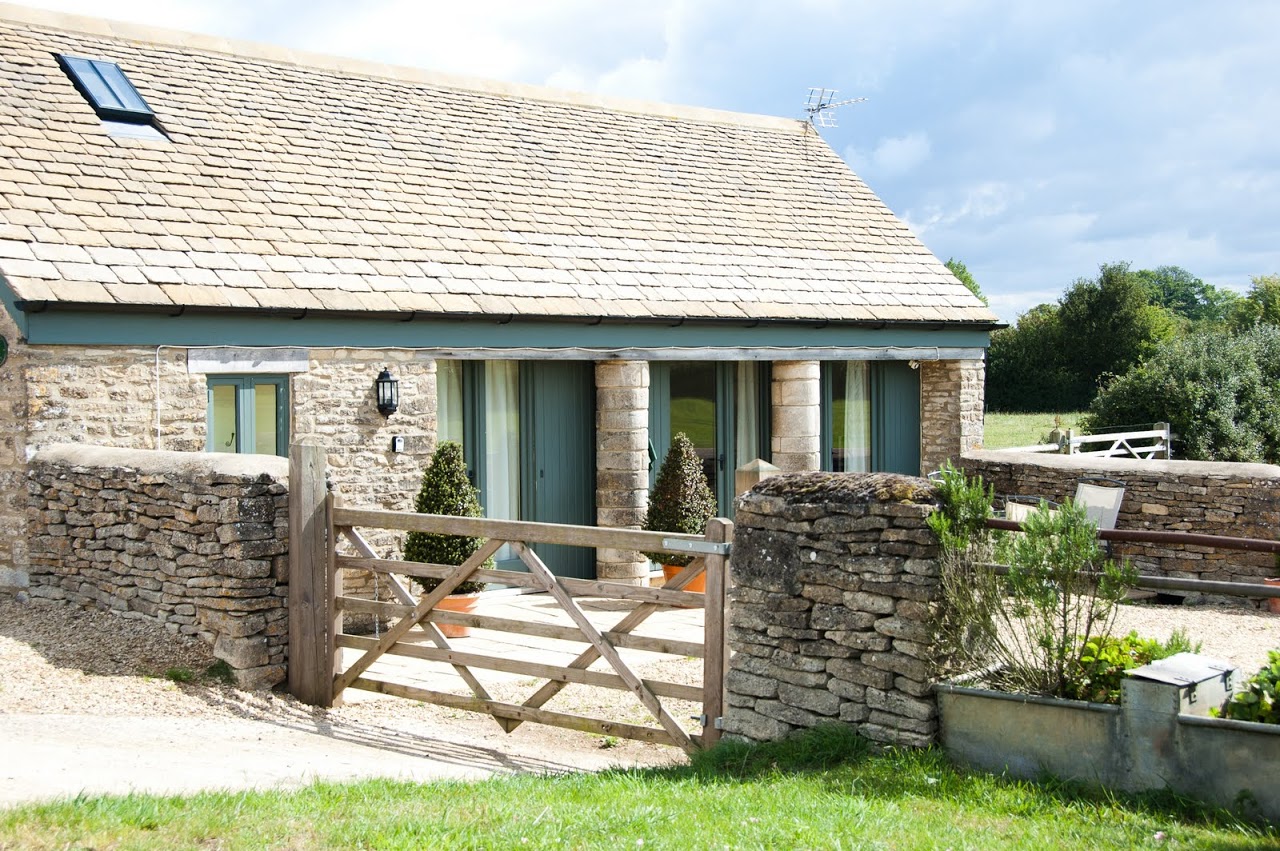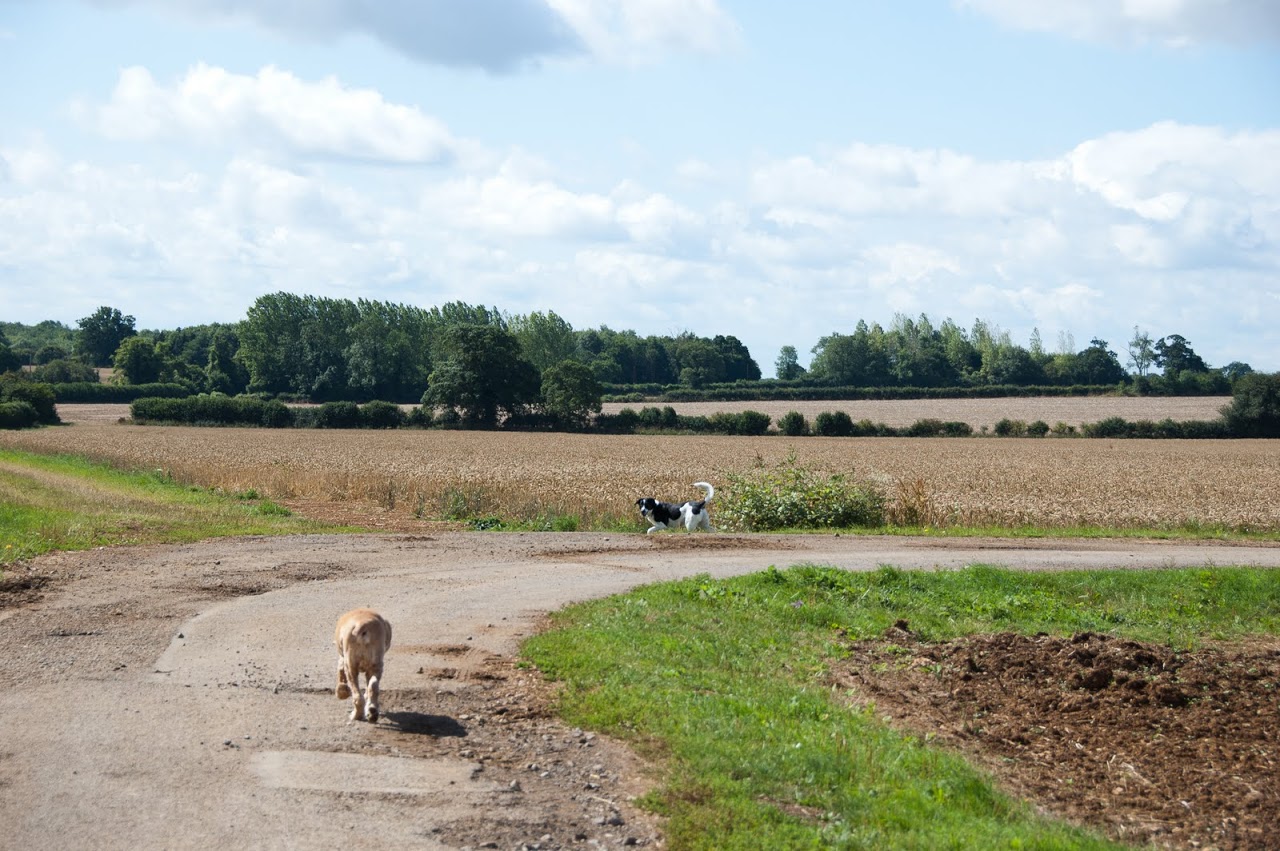 Little Stalls at Kemble
We were spoiled for choice in the Cotswolds.  There were no shortage of pet-friendly accommodations, some with or without Internet, some with fenced in yards and some without.  Most were in rural locations, which suited us perfectly.  We opted for Little Stalls in Kemble because the house looked cute and the price was quite reasonable.  The house was small with a tiny kitchen in which we heated up prepared meals bought at a nearby Waitrose, a comfortable little living room, and a small bedroom and bath.  Despite its tiny size, it suited us perfectly because it was clean, had a fantastic walk through wheat fields just outside the door and a fenced-in yard for the dogs.  We were a five minute drive from the amazing Cotswolds Water Park and within an hour to most of the major attractions in the area, including Stratford upon Avon.
The only negative to this house is that it has no internet access and we were unable to get a cell signal either (though we did get cell access if we walked away from the house.)
Westonbirt Arboretum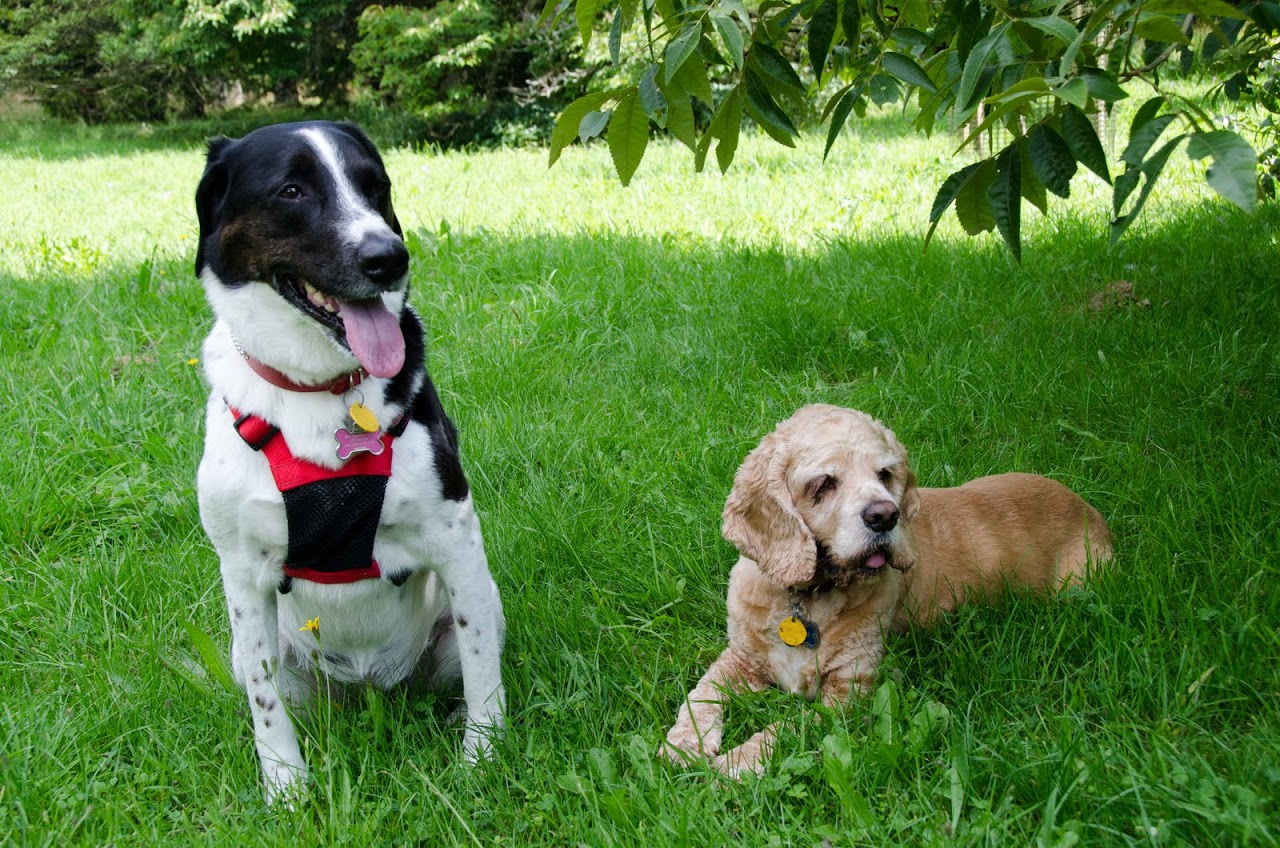 | | |
| --- | --- |
| | |
| | |
| | |
Westonbirt Arboretum is one of the most beautiful parks in England with a lovely long trail to take off-leash dogs (as long as they are under voice control).  Though they charge admission, you can easily spend most of the day at the arboretum, meandering through the huge trees and flowers.
Cotswolds Water Park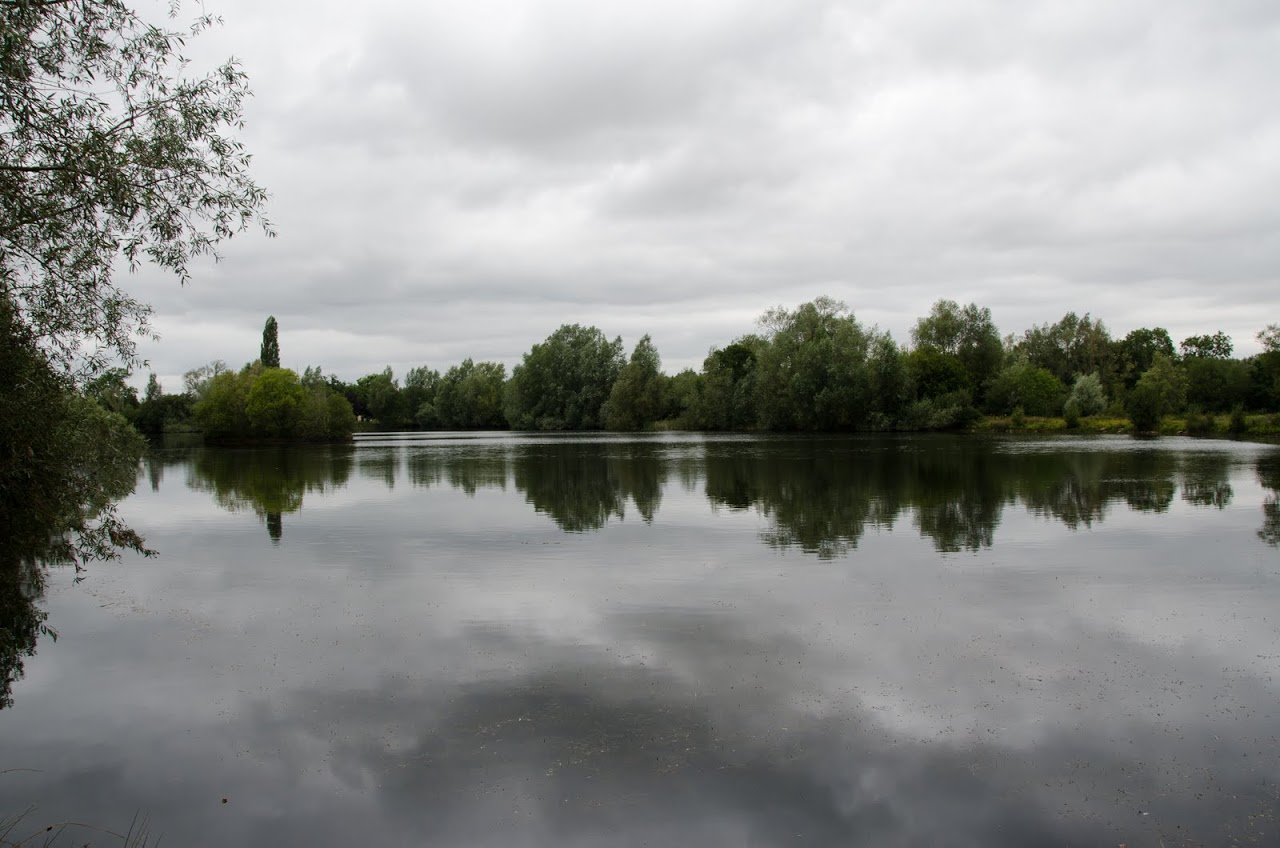 The Cotswolds Water Park is a section of manmade lakes formed out of old disused china clay mining pits.  There are loads of great walks for dogs and humans and the entire area is free to visitors.
Cotswolds Wildlife Park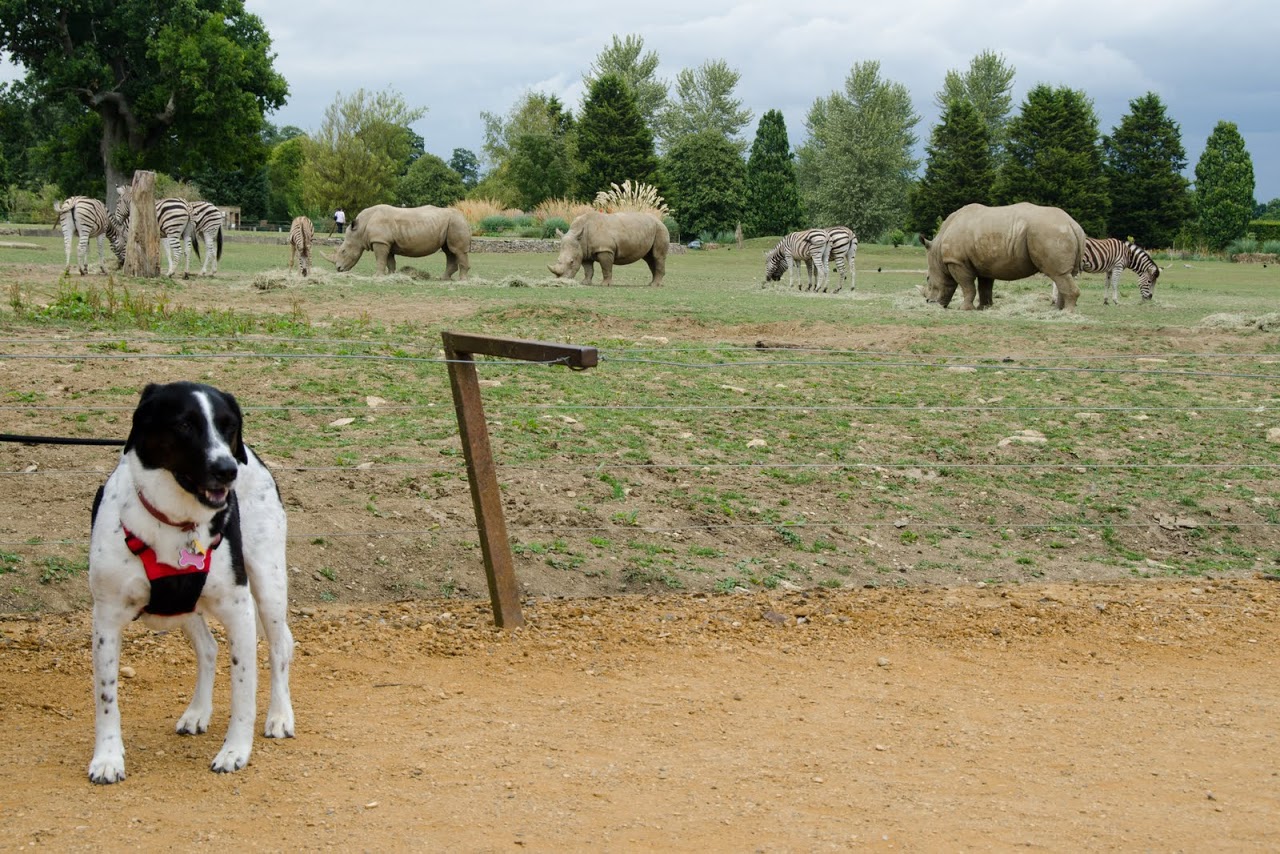 As discussed in my other post, the Cotswolds Wildlife Park was one of our favorite attractions in this area.  Definitely a must see with dogs!
And those were our favorites from the Cotswolds which gets the Chewy-Abby Seal of Approval!