Advertising/Sponsorships

The Road Unleashed is a brand-new blog launched by veteran blogger Akila McConnell related to the niche market of traveling with pets. The Road Forks , Akila's other blog, is consistently ranked as one of the top 100 travel blogs and has a loyal readership with over 50,000 pageviews per month (as of March 2011).  We expect similar success with The Road Unleashed but because it is a new blog, we are offering discounted rates to partners who would be interested in working with us.
Banner Ads
125 x 125 square ads in the left side bar (4 available): $15/month
Skyscraper banner ads/widgets (1 available): $25 - $30/month depending upon the size
300 x 250 rectangular ad (1 available): $40/mont
We offer a 10% discount for yearly commitments.  All payments are in US dollars and we only accept advertisements that are related to our target audience (travel or pets).
You will need to supply your own banners or embed code.  You may change your banner at any time.  All payments must be made up front via PayPal.  We require the signing of a basic contract, under which the advertiser agrees that The Road Unleashed shall not be held responsible for any injuries arising from click through to their site.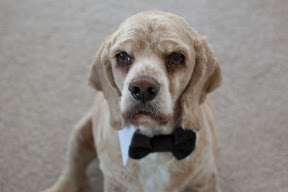 Chewy turns ten and we celebrate with a walk on the red carpet.
Green forests and super-high waterfalls. Chewy and Abby gave the North Georgia mountains four paws up.