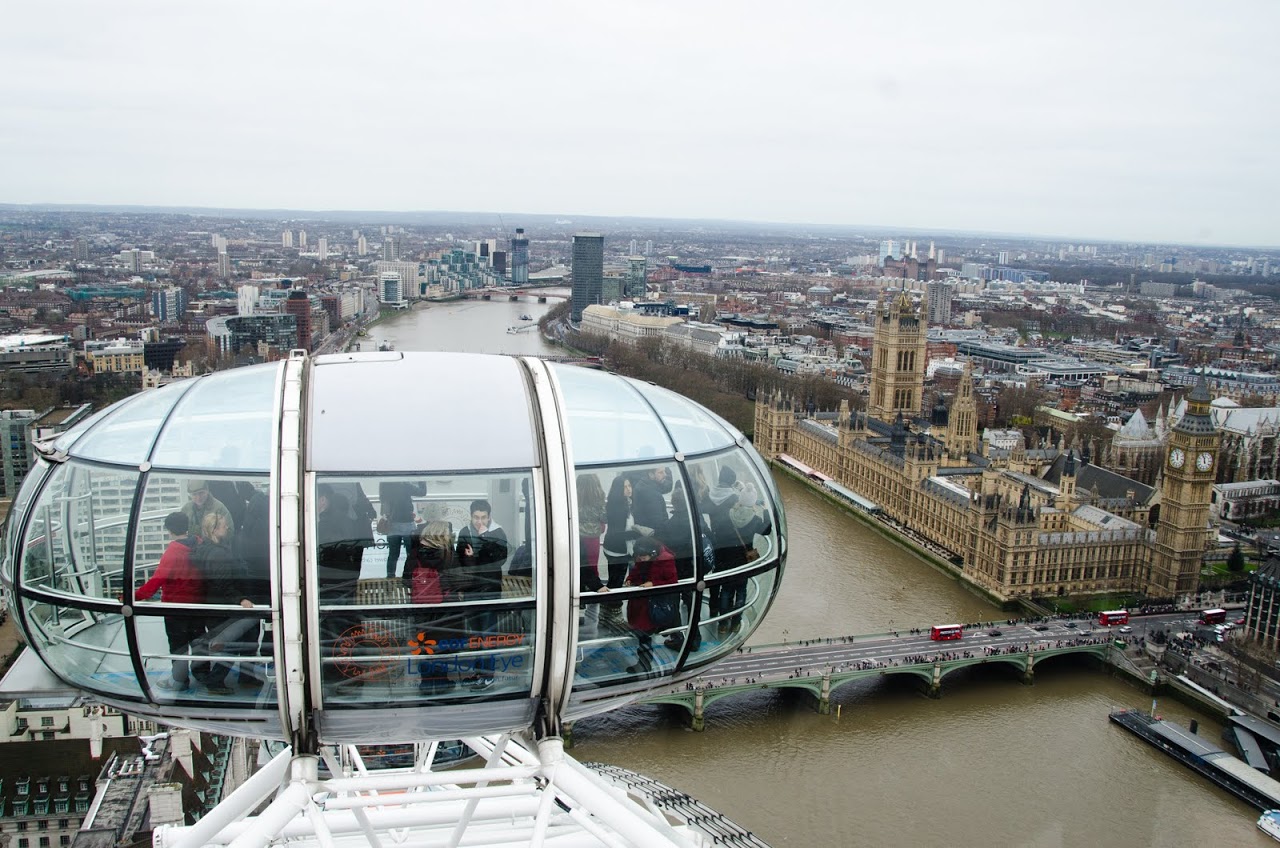 London Eye looking onto Houses of Parliament
London is one of the world's most visited cities and with the recent changes in DEFRA's PETS policy, I expect that many more doggie travelers will be visiting there.  This is our pick for favorite spots and activities with dogs in London.
Greenwich Park and Views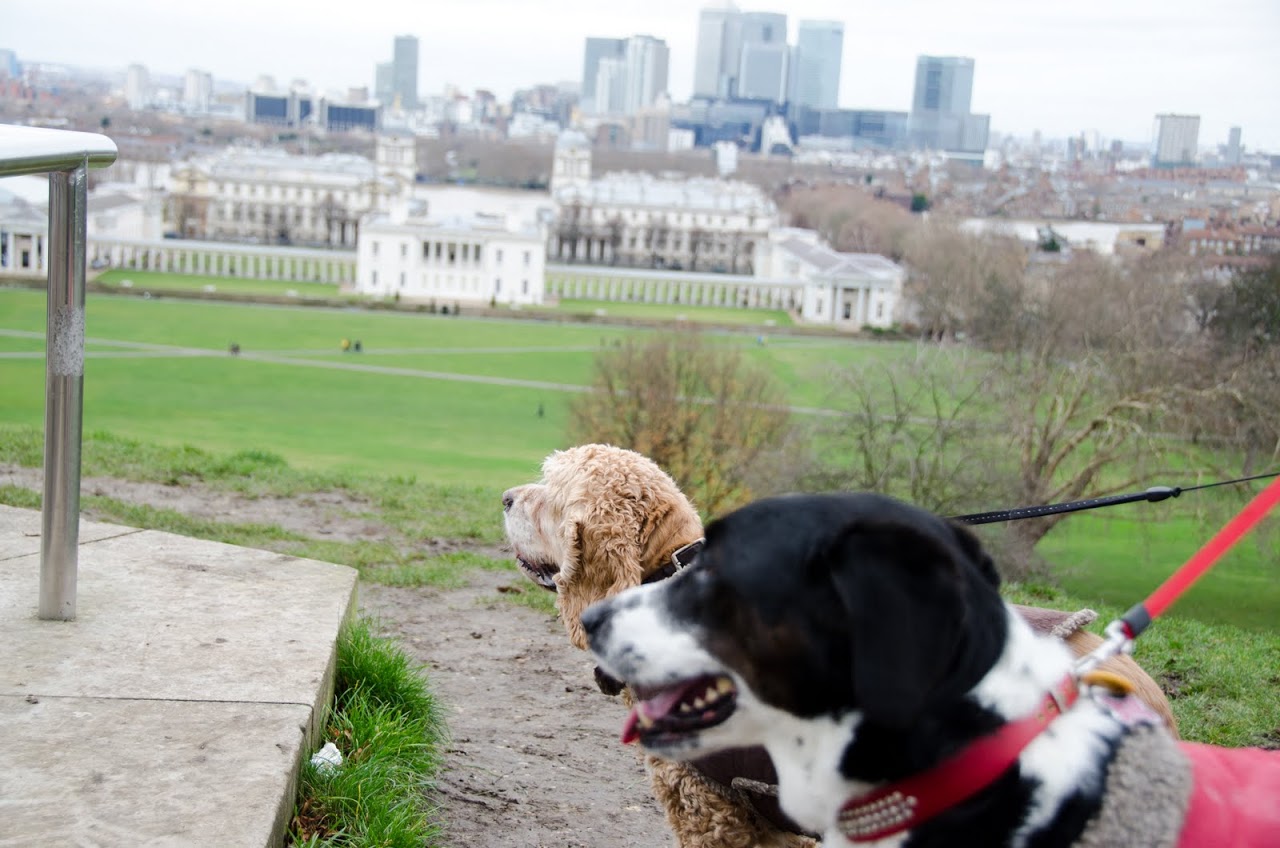 Views from Greenwich Park
Greenwich, famous for Greenwich Mean Time, is a green suburb of London proper and a great place to stay with dogs because of the abundant greenspace.  Greenwich Park is a particularly charming location with huge green expanses near the Greenwich Maritime Museum
Views from Greenwich Park (and Abby searching for squirrels)
The fantastic views are only part of the attraction because, at times, it seems like every dog in London ends up at Greenwich Park.  On Christmas Day, in particular, we noticed tons of doggies hanging out with their parents at the park.  Despite the large number of dogs, there's an equally large number of squirrels and Abby had a complete blast hunting for squirrels at the park.
Green Chain Walk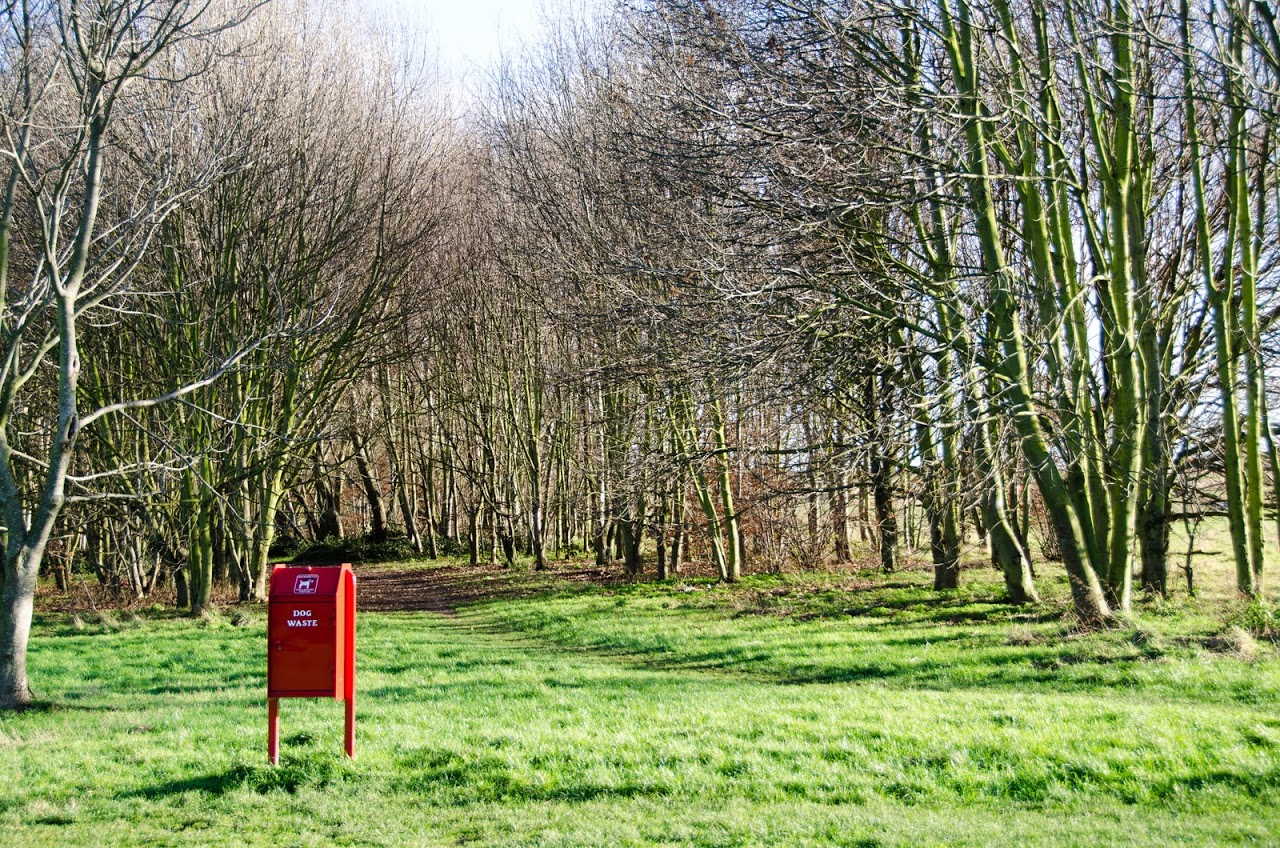 Entrance to one section of the Green Chain Walk
If you've only ever seen gray and gloomy pictures of London, you might be in for a bit of a (good) shock when you arrive because London is one of the greenest cities we've ever seen.
| | |
| --- | --- |
| | |
| | |
| | |
Abby playing at one segment of the Green Chain
In Southeast London, the city has connected a network of parks and greenspace together to develop almost 50 miles of green walking space!  We spent a lot of time wandering through the parks that make up the Green Chain and loved having this bit of countryside freshness in the midst of one of the world's largest cities.
Harrod's Pet Kingdom
Harrod's Pet Kingdom
If you're visiting London, then you must visit Harrod's for its gorgeous window displays .  And, if you have a dog, then you must step up to the Pet Kingdom.  Home to a fantastic canine bakery, dog groomer, and dog daycare, Harrod's is also home to some of the most luxurious pet accessories we've ever seen.
| | |
| --- | --- |
| | |
| | |
| | |
Harrod's Pet Kingdom
We found $1,000 pet collars and leashes studded with Swarovski crystals, "Chewnel" and "Gucchewi" pet toys, and dog Christmas puddings to go along with the luxurious Christmas pudding we bought for ourselves.  Though it wouldn't be feasible to bring big dogs into Harrod's, you could definitely carry a small dog in.
Our London Apartment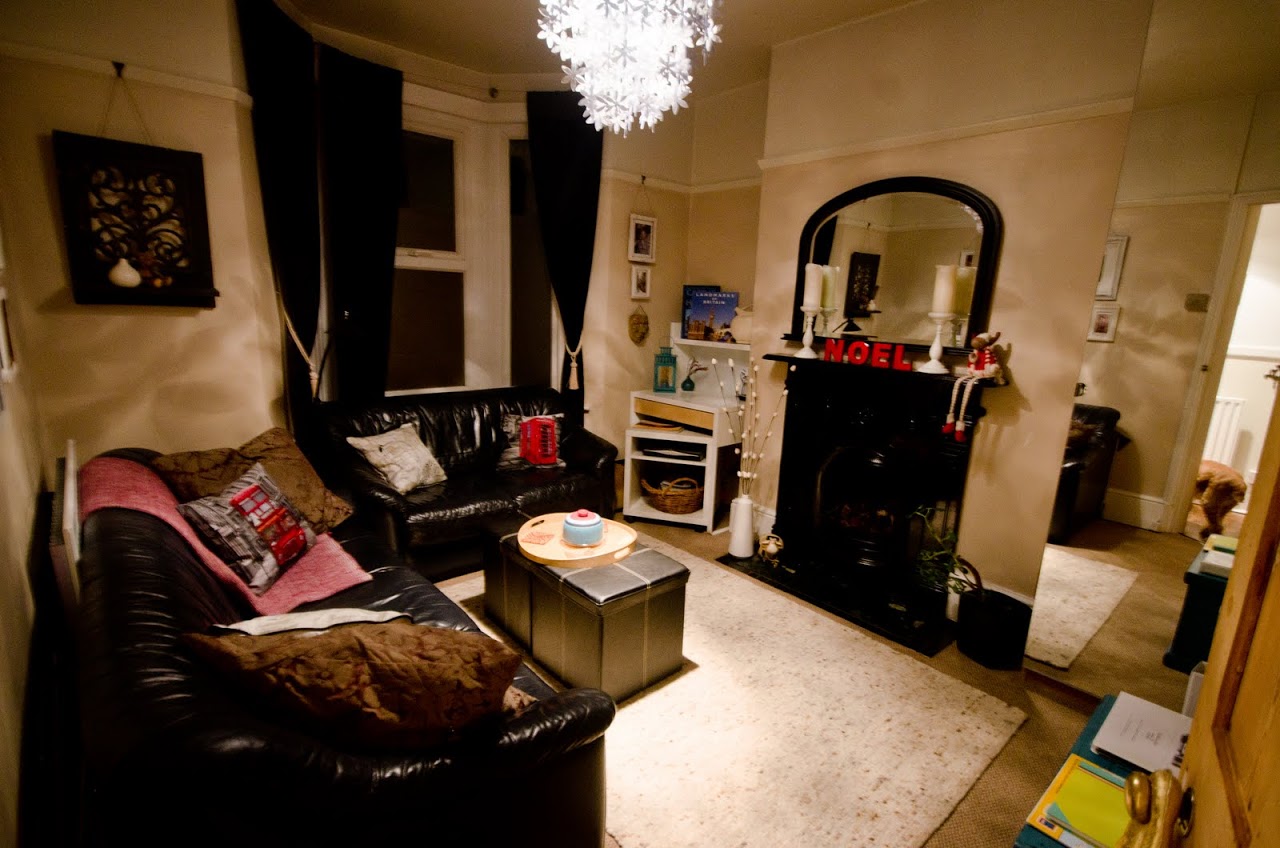 Greenwich apartment
We stayed in a lovely, large apartment for a month in Greenwich, a five minute walk from the Green Chain Walk, and about 45 minutes into central London.  The house was impeccably clean and beautifully organized, with tons of information about traveling and seeing sights in London.  In addition, it had a great backyard for the dogs and our host Krista was very gracious and helpful whenever we needed.  Though it is a bit of a trek into central London, it's a great base for a few weeks or a month.