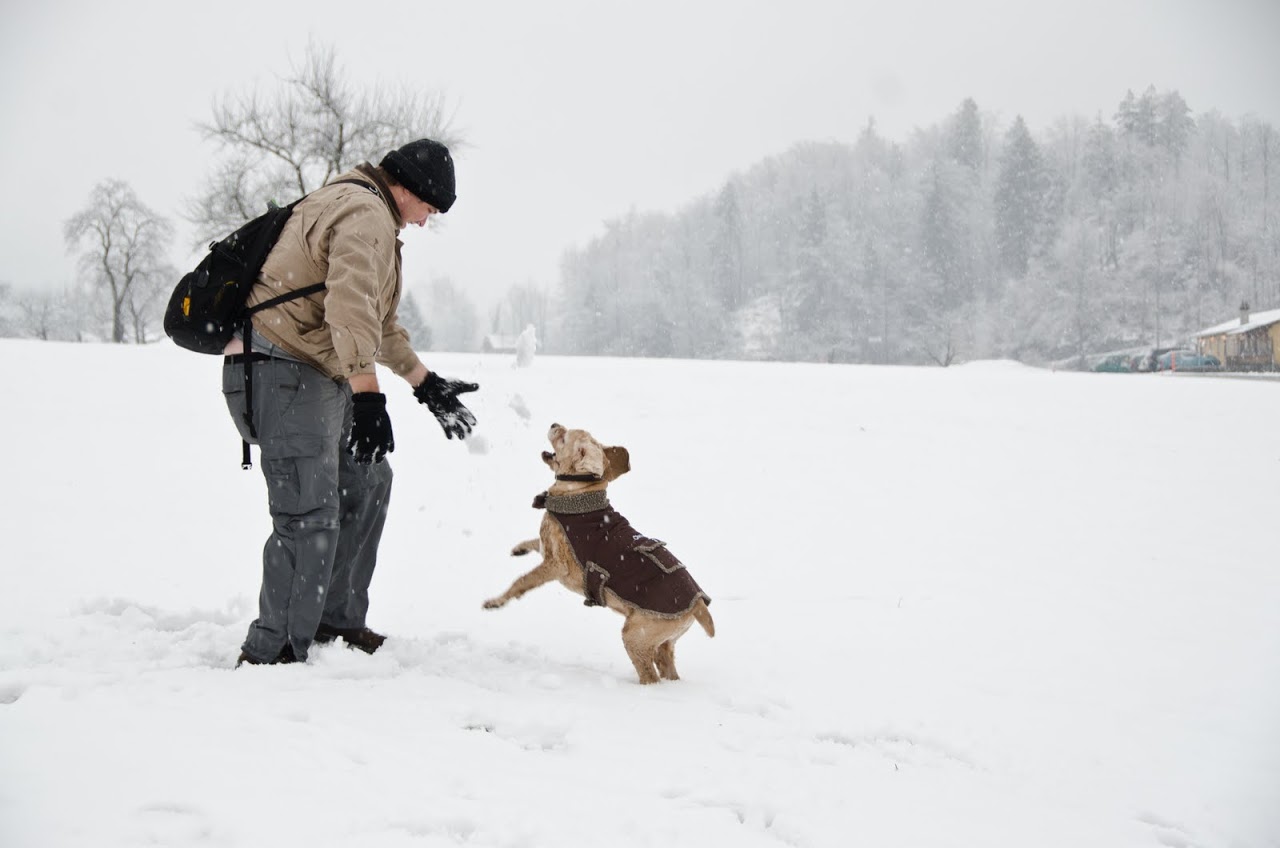 Patrick and Chewy at Switzerland
Switzerland is almost too beautiful.  We drove through the Bernese Oberland region in the summer and it was lush, green, with arching mountain peaks; when we came back in the winter to spend a few days in the Bernese Oberland region, it was a white wonderland.  Unfortunately, we didn't have a lot of time in Switzerland but in the time we had, we found that it was an ideal place to travel with dogs.  Pets are allowed inside the rest stop dining areas and allowed in most restaurants, as well.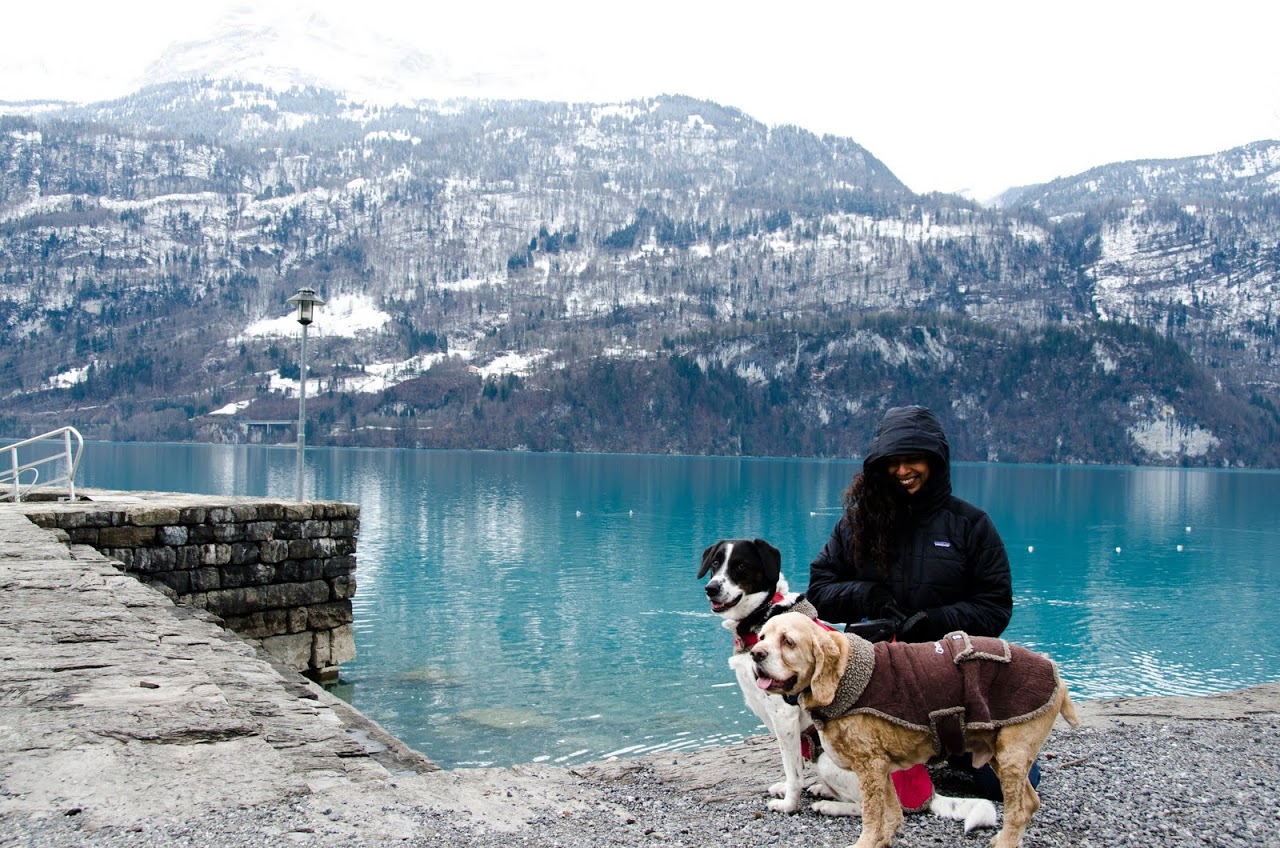 Us at the Brienz lake
Apartment
We stayed in a lovely small apartment in Brienzwiler , halfway between the towns of Meiringen and Brienz.  We didn't take pictures at this apartment but we thought it was the perfect place to spend a few days with the dogs because we had a nice yard, were within a short drive to some nice parks, and our hosts made us feel very welcome and warm.
Abby at a park; dogs on the Hasliberg mountain
The Bernese Oberland Region
The Bernese Oberland region is a wonderful place to explore.  Full of gorgeous mountains, lakes, and trails, this region is known for its skiing, amazing sledding , and hiking trails in the summer.  It's also very pet-friendly.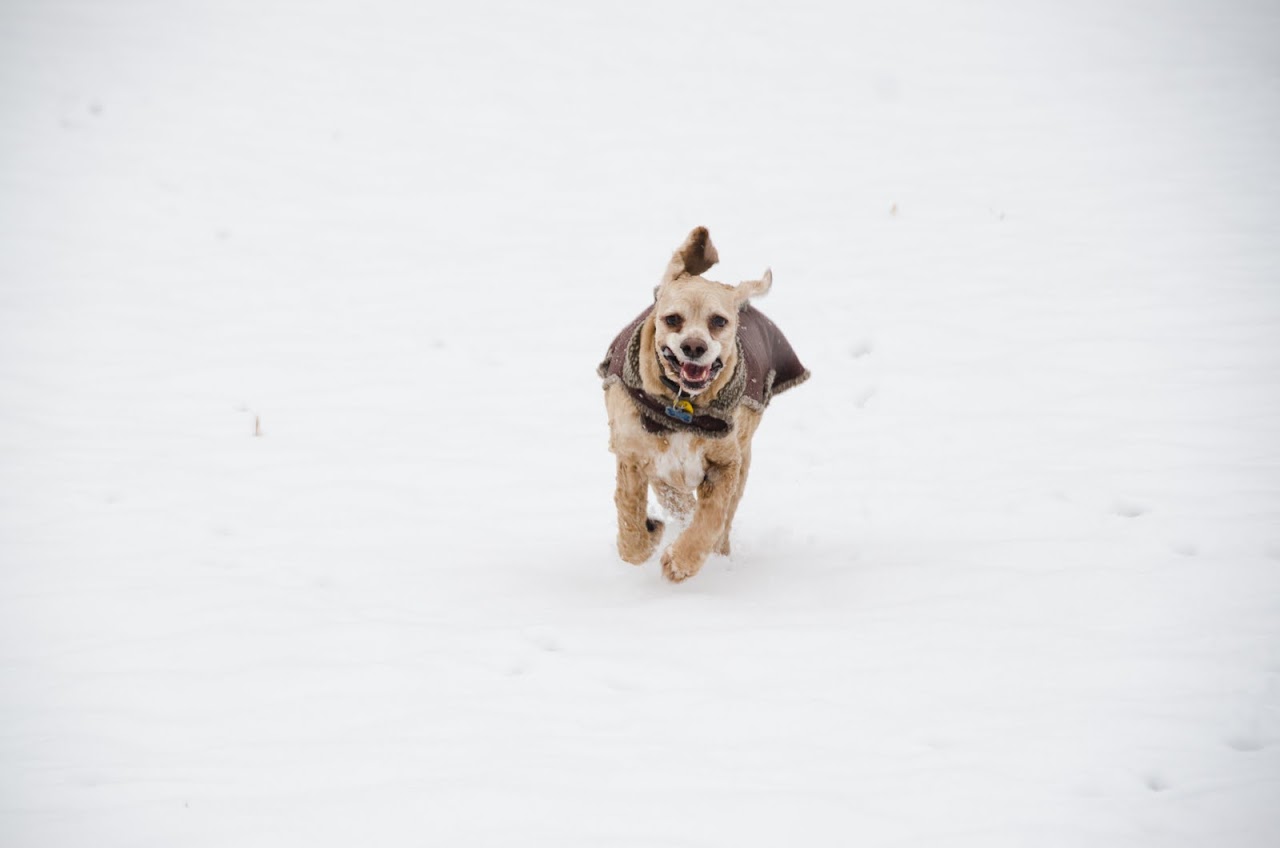 Chewy running through the snow
The Hasliberg mountains are stunning snow-capped mountains with ski lifts going up and down the slopes.  Skiing, sledding, and hiking trails abound on this mountain.  Dogs are allowed on the ski lift to go up to the Hasliberg mountains.  We saw several people holding their dog's leash while sledding, creating their own personal sled dog!  More frequently, we saw dogs walking down the trails with their owners.  This is a fantastic low-key way to enjoy the Swiss mountains because you can have the ski lift do all the hard work going up and then enjoy the scenery walking down.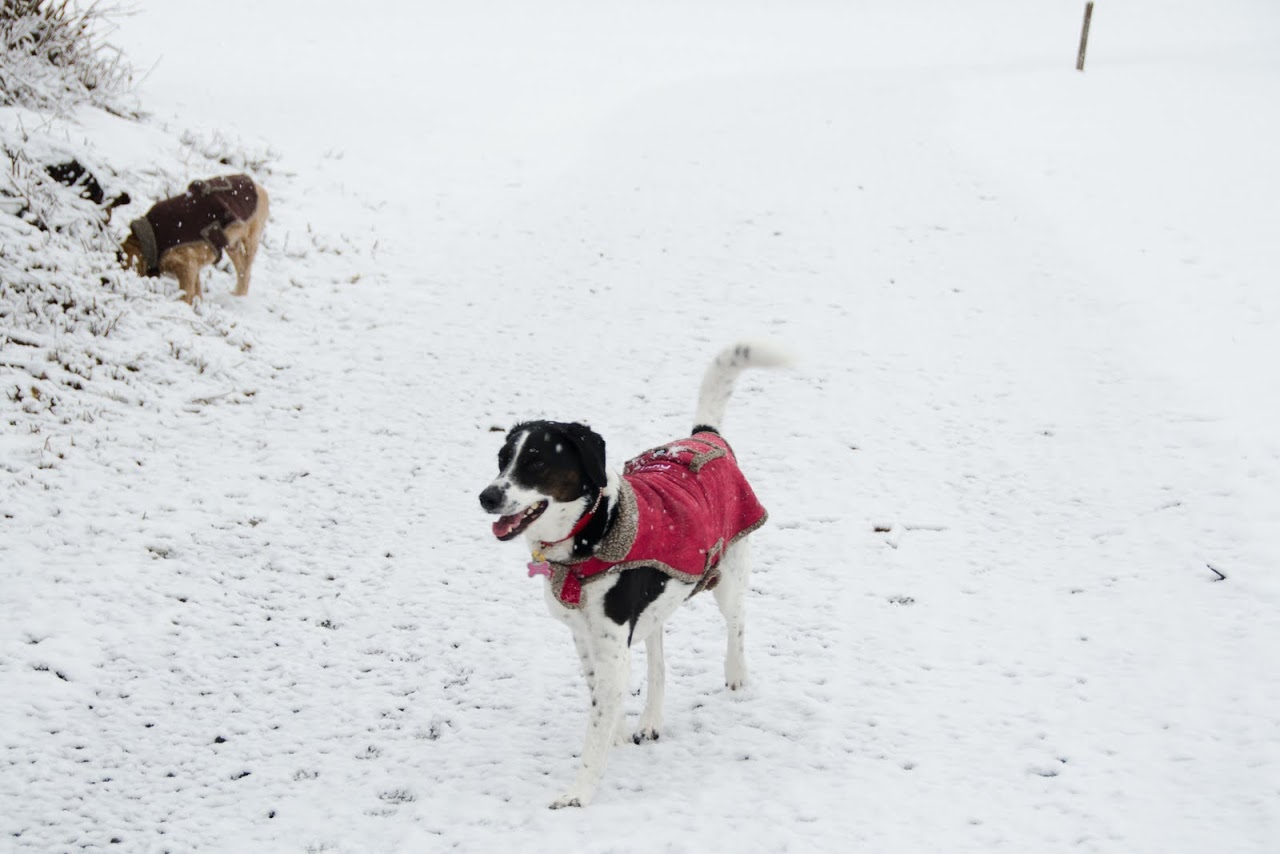 Abby and Chewy playing in the snow
We didn't take the dogs up to Hasliberg because we didn't have time but instead let them enjoy the thick snow in one of the many beautiful parks around the town.  To be honest, though, I don't think there's a wrong way to enjoy time spent in Switzerland.  It's simply a wonderful country to travel in, with or without dogs.