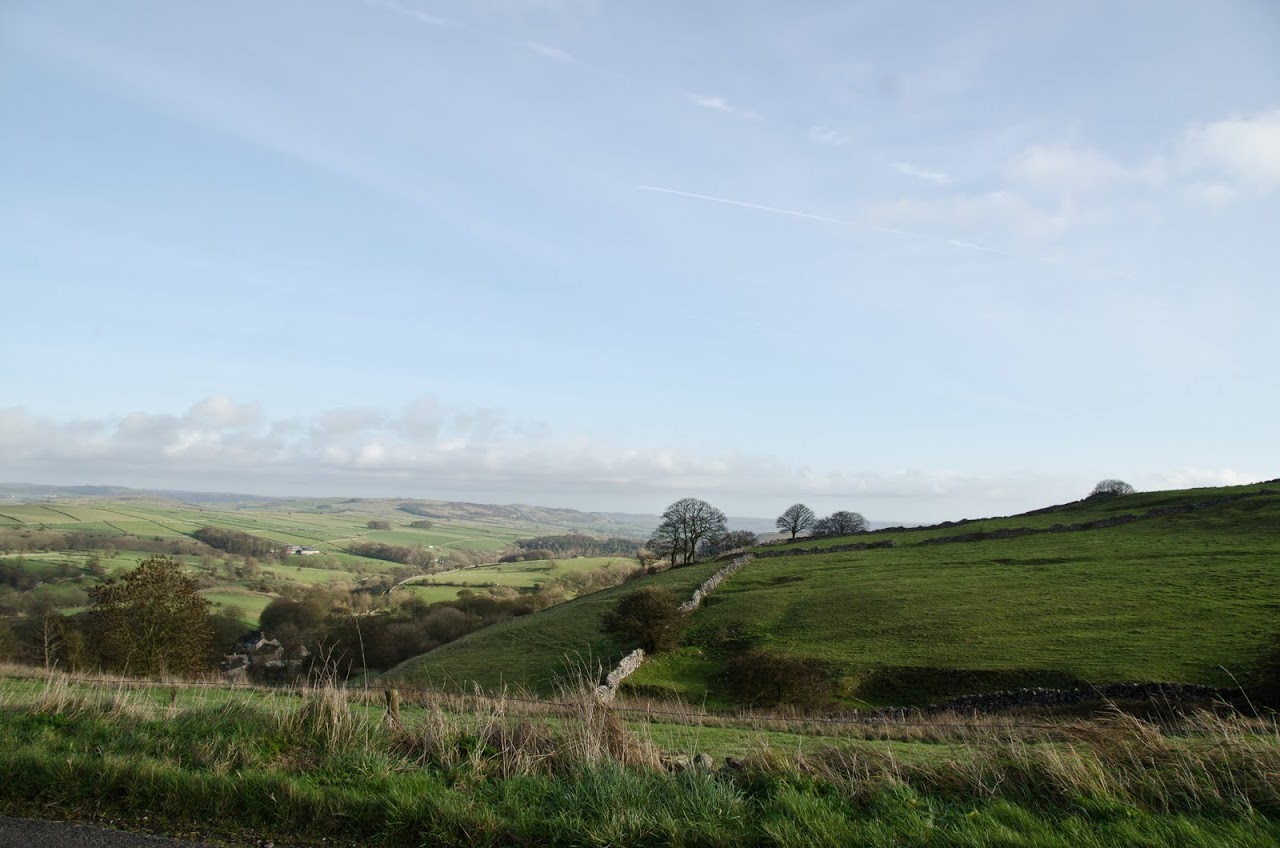 Views of the Peak District
The Peak District is a gorgeous area of northern England, often used in filming movies such as Pride and Prejudice and The Princess Bride.  We loved our two week stay in this emerald green part of the country and found it very pet-friendly, as well.
The Hayloft Cottage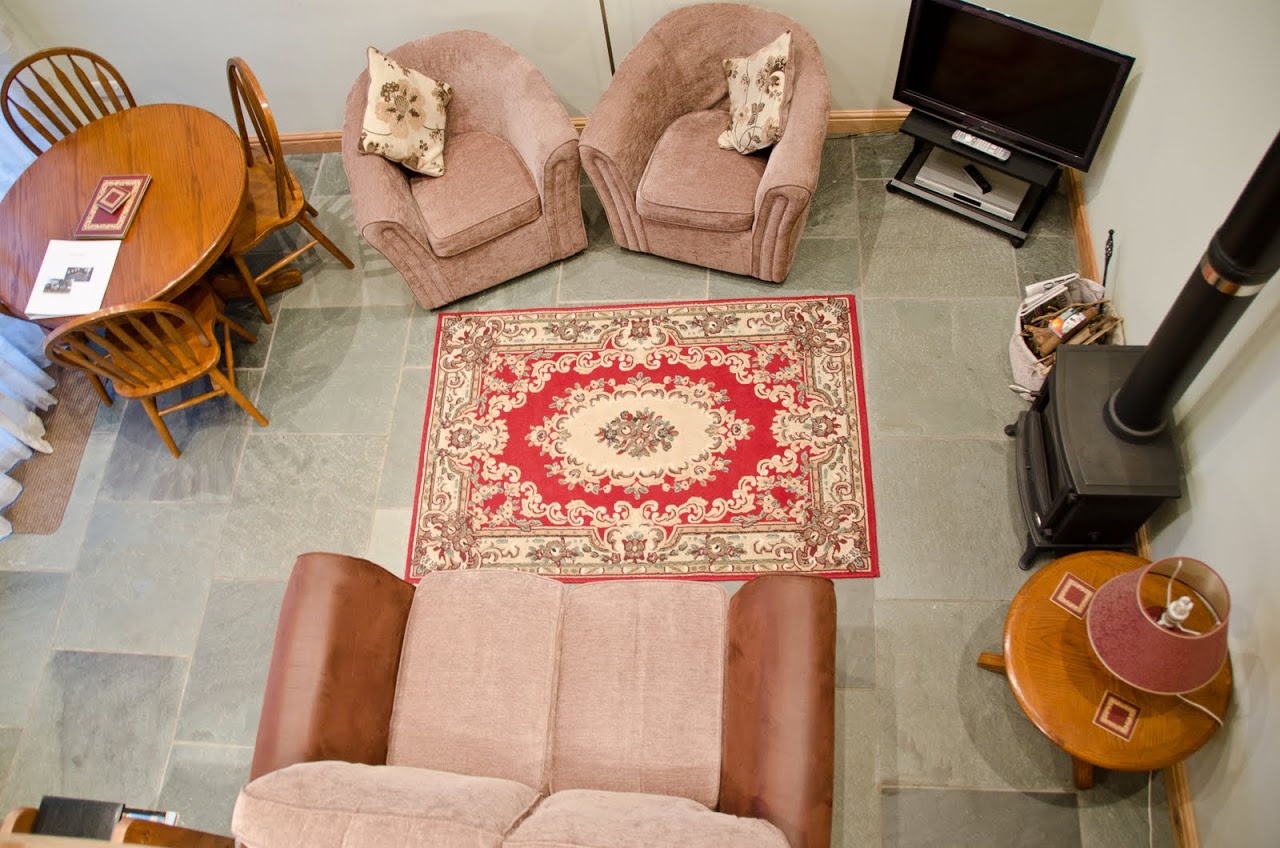 | | |
| --- | --- |
| | |
| | |
Views of the Hayloft Cottage
We stayed in the charming Hayloft Cottage near Bakewell , which was a comfortable and well-equipped small cottage, with an open floor plan, new furnishings, a spacious kitchen, excellent underfloor heating (perfect for chilly nights), and fast WiFi.
| | |
| --- | --- |
| | |
| | |
Views from the Hayloft Cottage
Best of all, Chewy and Abby loved running and playing in the huge green (and sometimes snowy white) yard with views onto the Peak District.
Monsal Trail
Monsal Trail
The Monsal Trail is an old railway that has been converted into an 8.5 mile walking and biking path.  It is mostly paved and flat, making it the perfect place for children and not-too-surefooted dogs to roam.
Arbor Low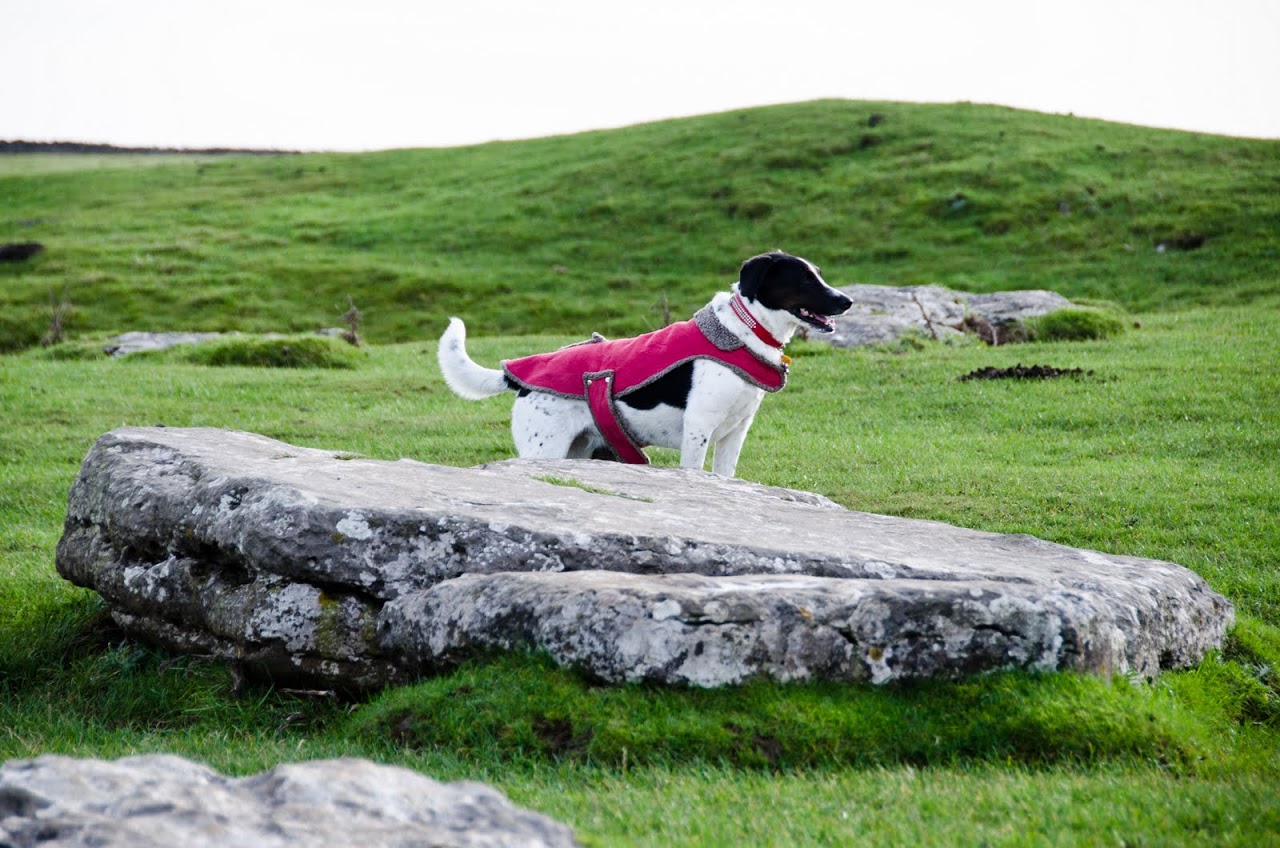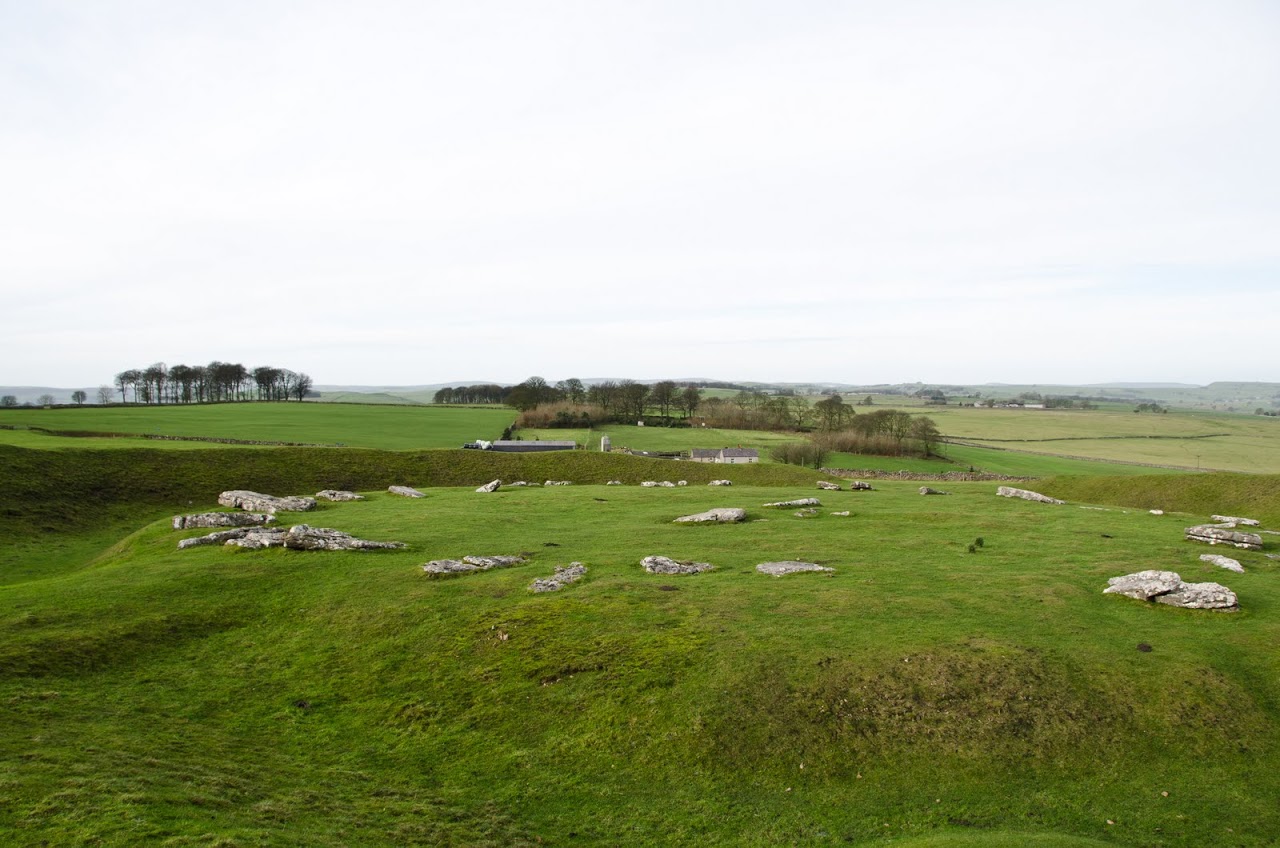 Abby at Arbor Low
Arbor Low is one of those places that you would never find unless you went looking for it.  Like Stonehenge , Arbor Low is a Neolithic henge monument built sometime around 4000 BC.  Most of the huge and heavy stones are lying in the rough circle where they fell but the ditch and bank that defines all henges is clearly visible.

Chewy and Abby at Arbor Low
Today, Arbor Low is privately owned property and we walked through a farm, carefully avoiding horse and sheep manure, to reach the "Stonehenge of the North."  We were the only tourists and Chewy and Abby had a blast climbing up, down, and around the ditch and bank and stones.  We tried to explain the significance of Arbor Low but they weren't particularly impressed!
Walks and Pubs
Walks and pubs
In the Peak District, everyone expects that you will be walking through the green --- sometimes muddy, sometimes sloshy --- areas with your dog.  Dogs, and even muddy dogs, are welcome in most pubs.  We stopped in at The Rose & Crown in Brailsford after a walk on an overcast day and had an excellent Welsh rarebit and Ploughman's lunch with Chewy and Abby under our feet.
If you want to find dog-friendly pubs, head over to the excellent Doggie Pubs website --- one of our favorite pet-friendly resources in England.