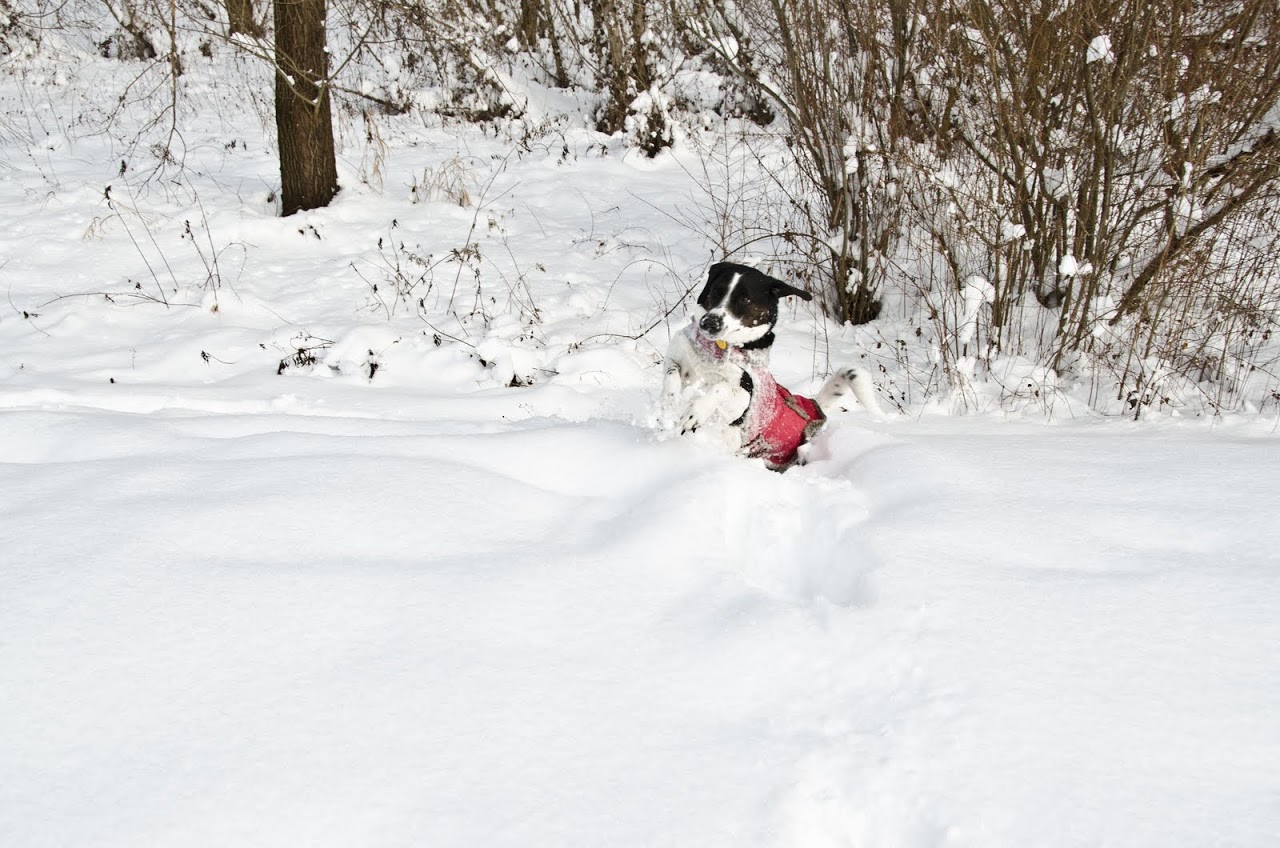 Abby at Maksimir Park
Zagreb surprisingly feels more American than any other European city. It has the big box stores, large parks, red-roofed houses, and big highways of most major U.S. cities.  And, like the Istrian peninsula , everyone in Zagreb has dogs.  This is a dog-friendly haven.  So, here are our best bets to make the most of your dogs' time in Zagreb:
Maksimir Park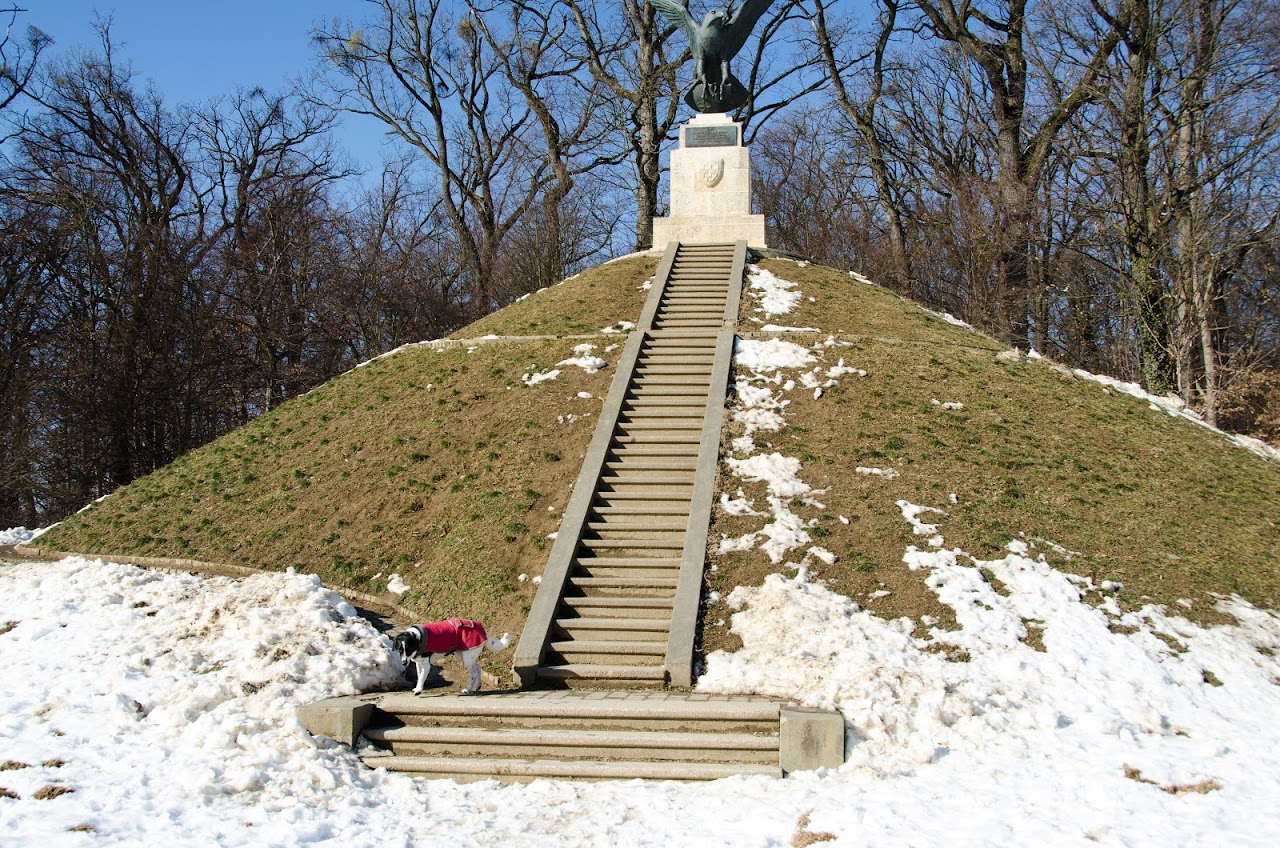 Chewy and Abby at Maksimir Park
Maksimir Park is Zagreb's oldest park, founded in 1787, and a huge expanse of meadows, lakes, and woods.  Dogs are allowed everywhere in the park and most dogs are off-leash and on voice control.  It's a stunning place to spend an afternoon and Chewy and Abby loved meandering through the woods and fields.
Apartment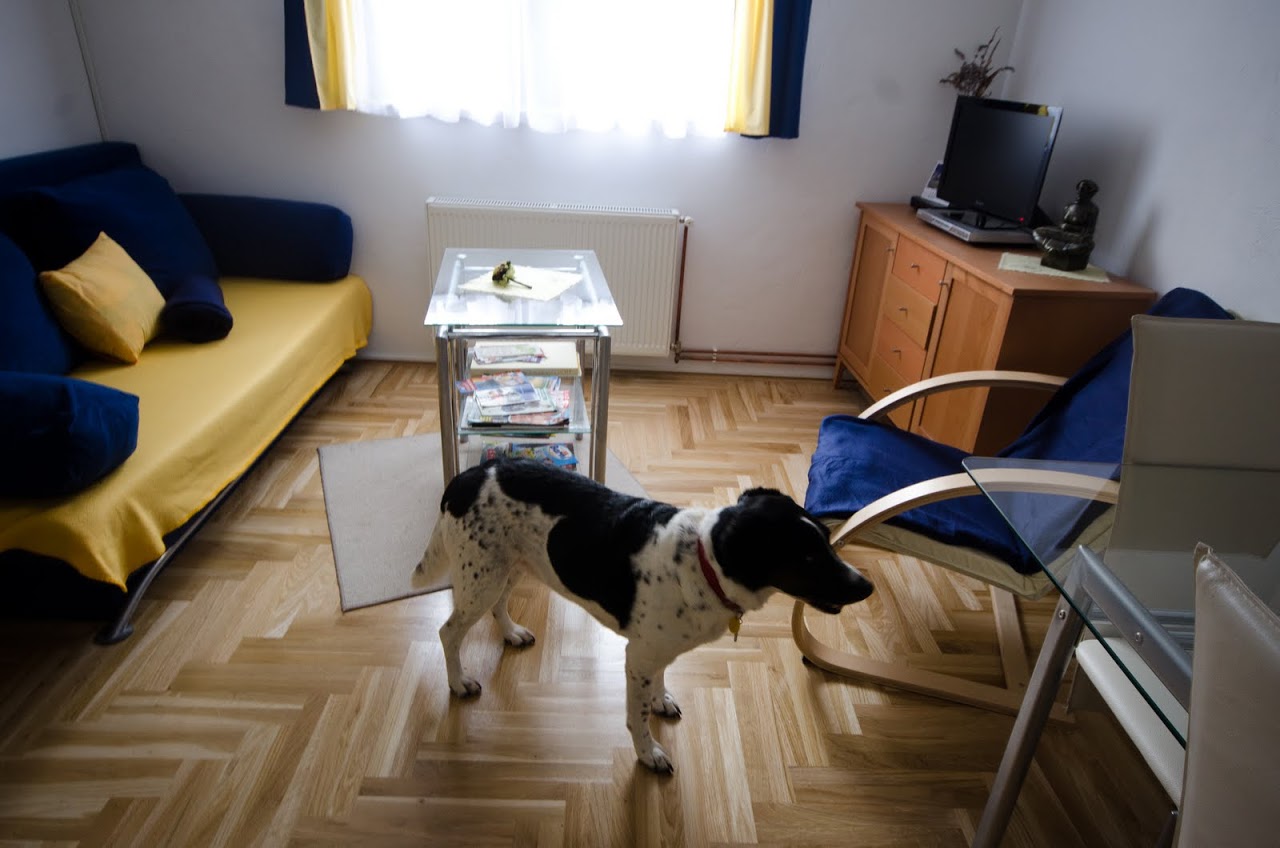 Zagreb apartment
We stayed in a lovely apartment about 15 minutes outside of the Zagreb city center.  Our apartment had a large living area with attached well-equipped kitchen, a double bedroom with king-sized bed, and a newly remodeled bathroom. The bathroom had excellent hot water (a luxury in Europe) though it does not have a washing machine.  The apartment is below the family house and next to a beautiful garden area with a huge grill.  The family has a very friendly golden retriever named Arras who we and our dogs absolutely loved getting to know. We miss Arras!
Best of all, Dijana and her family were exceptional hosts. From the moment we stepped foot into their apartment, they made us feel as if we were guests rather than paying customers. They were so kind to Chewy and Abby and us and gave us plenty of help and advice whenever we needed it.  We highly recommend this apartment if you are in Zagreb (with or without dogs).
Store - Pet Centar
I don't normally talk about European pet stores on this blog because, frankly, there isn't all that much to talk about.  European pet stores tend to be about as large as an American walk-in closet and stocked with the same sort of things that you can find at any grocery store (namely Pedigree dog food and a few sad looking rawhide bones.)  This is why we buy most of their food and treats online at Zooplus.com .
BUT, the Croatian Pet Centar is an exception to this rule.  This chain of stores has locations in Zagreb, Rijeka, Pula, and Osijek.  The Zagreb store is about as large as an American Pet Supermarket and had an excellent selection of toys, treats, and dog food (including many natural and organic brands.)  Best of all, the prices were equivalent to or even a bit less than U.S. prices, which is a nice relief after traveling through Western Europe where a pack of dog bones might cost $8 USD.  We even found a really cute new collar for Chewy because his old one was gunky and muddy.  If you're traveling through Europe, this is a great place to stock up on reasonably priced pet items.