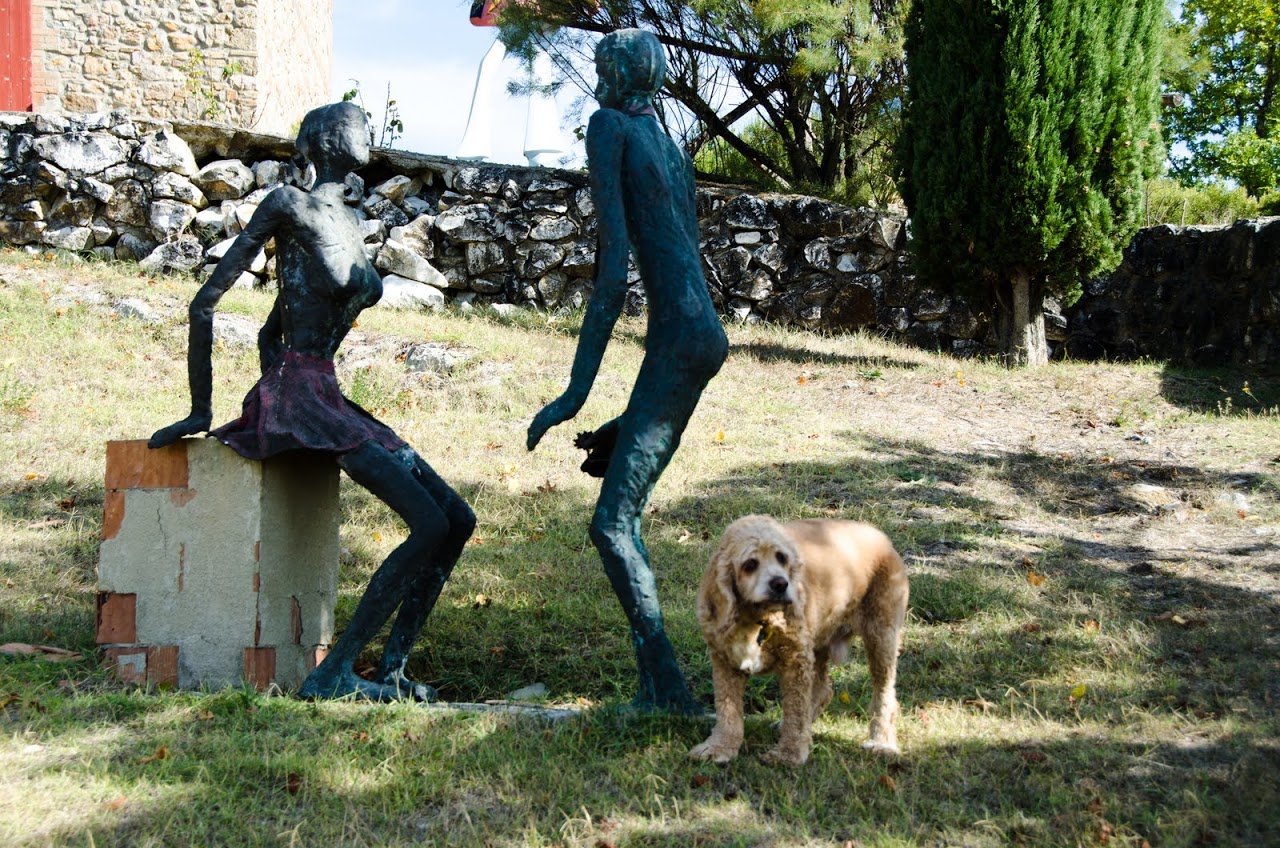 Chewy at Roberto Ciulli Park
It has been far, far too long since I've updated this blog, not because of lack of posting material, but because we've been seeing and doing so much.  In the last two months, we've traveled like a whirlwind and the dogs have gone through towns, cities, and countryside.  But, back in October (yes, I know that was almost a year ago, now), we took the dogs to Tuscany and, one afternoon, we explored the Roberto Ciulli Park.
The dogs at Roberto Ciulli Park
The park is located outside of the town of Monticiano and is simply a huge expanse of land with sculptures and artwork facing one of the most stunning views Tuscany has to offer.  On the day we went there, the four of us were the only ones exploring the park . . . and, in the hour we spent there, we rarely saw another car drive by the lonely road.  It's a great place to get some very unique pictures of Tuscany.
Location: Roberto Ciulli Park, off the main road of Strada Vicinale Della Merese in Monticiano (53015) in the region of Tuscany